Breaking News: CES Bought To A Standstill After Massive Power Failure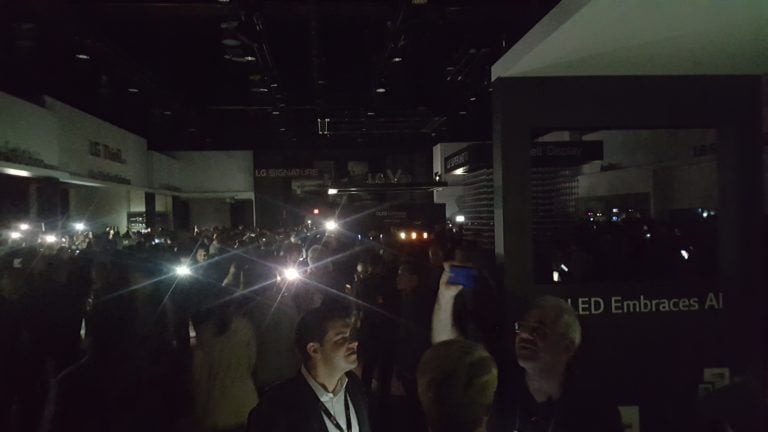 A major power outage has shut down the main exhibition area of CES in Las Vegas, tens of thousands of visitors were stranded.
Lights went out in the Las Vegas Convention Center in the late morning, leaving the booths of major companies like Samsung, LG and Huawei in darkness visitors used the lights on heir mobile phones to navigate their way out of event space.
The Consumer Electronics Association, host of CES, acknowledged the outage.
Electronics giants Samsung, LG, Panasonic Sony and hundreds of the worlds leading technology Companies lost power to their booths a little after 11 a.m. LG's exhibit in the center portion of the hall is enclosed, and when the power dropped out it drew audible gasps from attendees, and for a minute it seemed like some sort of surprise announcement.
Observers said that the outage is a bit ironic, given CES' status as one of the world's biggest technology conferences.
And this wasn't even the first major mishap of the week — on Tuesday, the opening day of the show, heavy rains spoiled the unveiling of Google's massive outdoor booth.