Apple, Dell Joint Toshiba Hunt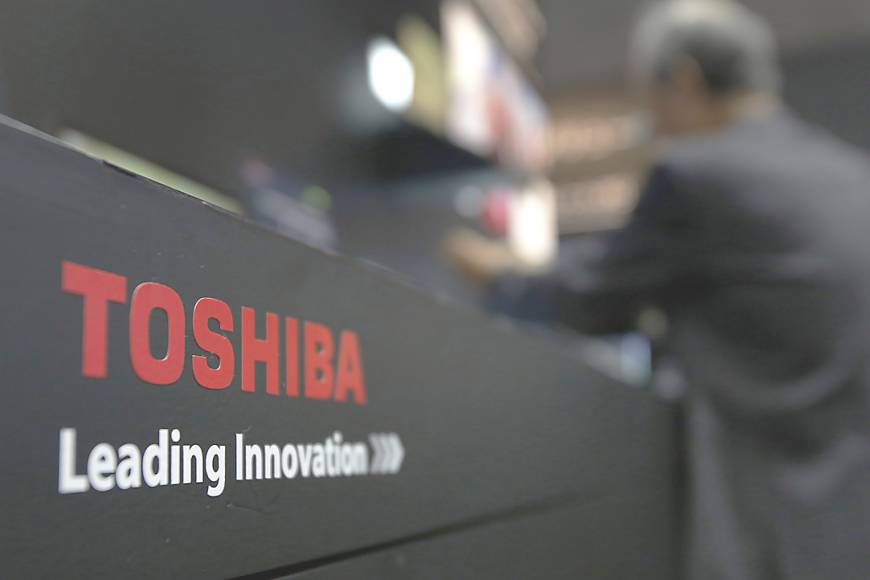 US technology leaders Apple and Dell are expected to join a Foxconn-led consortium bidding for Toshiba's highly prized chip unit. Foxconn CEO Terry Gou, pictured, said US-based Kingston Technology, a maker of memory products, would also be part of the bidding group, while Amazon.com was said to be "close to joining".
Taiwan-based Foxconn is also in discussions with Google, Microsoft and Cisco Systems about their possible participation in the bid.
Gou declined to say how much Apple and other US companies plan to invest. He said Apple's participation has been approved by CEO Tim Cook and the iPhone maker's board.
Toshiba is trying to find a buyer for the world's second-largest producer of NAND chips, a subsidiary which it values at more than US$18 billion. The once mighty Japanese electronics giant is trying to use this to cover billions of dollars in cost overruns at its now-bankrupt US nuclear business Westinghouse Electric.
The rush to get US partners appears to be aimed at allaying Japanese concerns over FoxConn's deep ties with China where it manufactures many of its products, including most of Apple's iPhones.