Alcatel Use IFA To Reveal Unique New Wireless VR Offering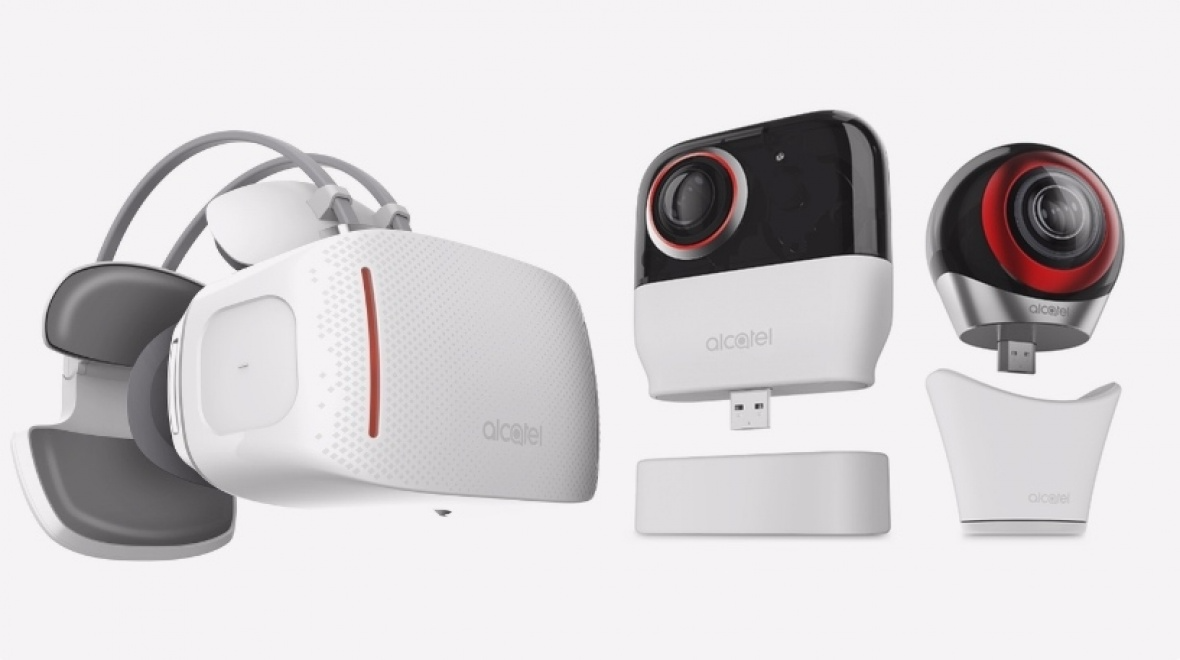 Alcatel who are best known for their smart phones has excited the IFA crowd with a stunning new VR product that could be on sale in Australia early in 2017.
Called the VISION this product is quite exciting as it is one of the first completely wireless and standalone virtual reality headsets.
What Alcatel of succeeded in doing is eliminating the need for a smart phone to be embedded into a headset to experience virtual reality vision.
It was only a few weeks ago after struggling through three manufacturers VR products where I had to use a smartphone to view content that I came to the conclusion that this was not the model going forward.
Alcatel it appears was thinking along the same lines.
The new Alcatel VR offering doesn't need your smartphone to act as the display, and it doesn't need to be plugged into your PC or smartphone.
The VISION, comes with two 1080p displays at 3.8-inches apiece, creating 120-degree immersion, the VISION already has a lot going for it. There's 32GB of onboard storage here as well as 3GB of RAM, and while Alcatel is not the first name you think of when you think of content, they've made some key partnerships there as well.
The company has signed partnership deals with Magic Interactive, Fraunhofer and Jaunt VR to ensure that the VISION launches with quality content onboard. Thanks to a 3,000 mAh battery and AMOLED displays, the VISION is said to be good for at most 3 hours of gameplay, which is pretty decent at this early stage.
Observers claim the new VISION is not to be sniffed at. Nor should it, with 17-milliseconds of latency as well as adjustments for myopia and the option for users to wear glasses while using it, the VISION sounds like a pretty great concept.
On top of this VISION announcement, Alcatel has also partnered with a raft of 360-degree camera brands. These include 360fly, ALLie Camera, Arashi Vision (Insta 360 4K) and Primesom (Nico360). Thanks to these partnerships, Alcatel is producing the new Alcatel 360 camera, which can be plugged into the microUSB port on an Android smartphone to transfer clips and such.
ChannelNews understands that the new VR product will be sold via the new Alcatel online store.