Acer Predator Gaming Power Behind Major New UTS Initiative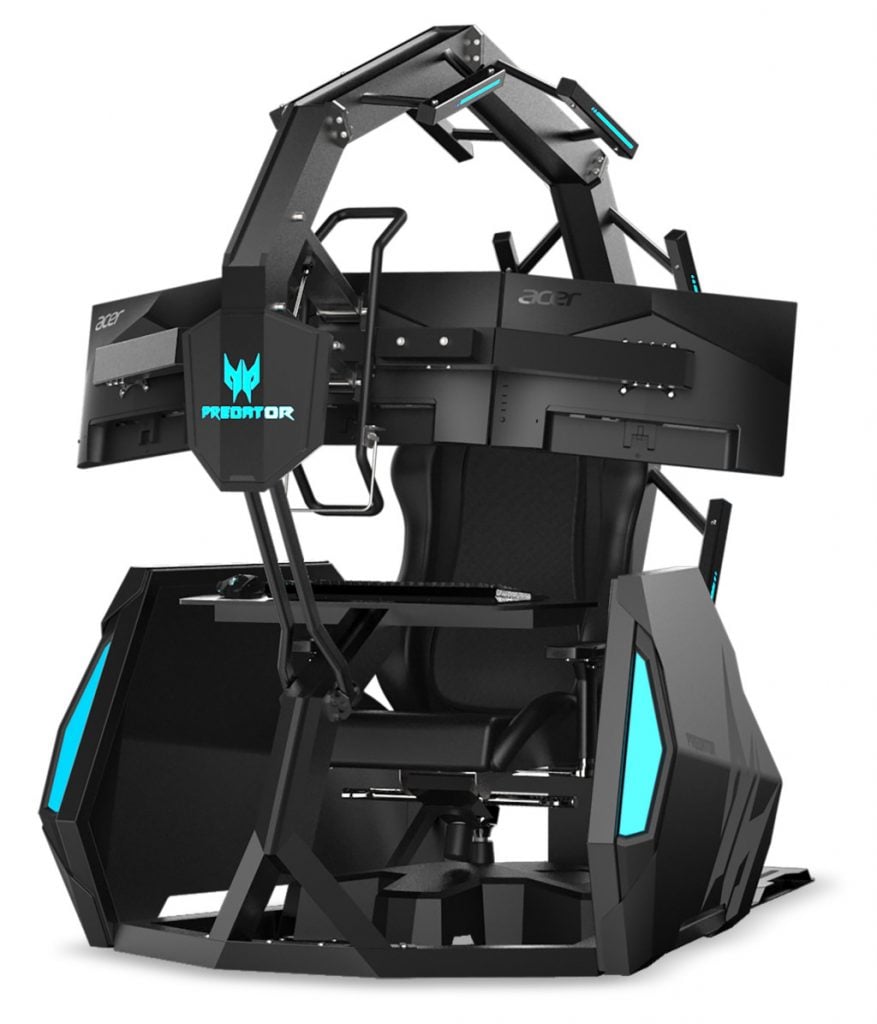 They are the best PC gaming PC's in the world, now Acers top-end Predator machines are being used in a giant experiment to improve the education and performance of Australian school kids.
Earlier today Acer announced a key relationship with Sydney based UTS the #1 technology university in Australia and the 29th worldwide.
In partnership with Intel Acer is providing the power for a new research lab which delivers academics access to cutting edge immersive technologies that can power research and development linked to virtual and augmented reality (VR, AR), high-performance computing, data analytics and visualisation, and storytelling.
By combining the brainpower of Distinguished Professor Fang Chen, Executive Director of Data Science at UTS and her team with the power that Acers top-end predator gaming machines including two of their Predator Air Gaming Chairs.
Also, part of the new lab set up is a Predator VR Mr Zone which test co-ordination and control skills.
Based at UTS' Sydney city campus in the state-of-the-art building, UTS Central the lab will also be made accessible to academics in the Faculty of Engineering and IT (FEIT) department.
"UTS is at the forefront of innovation, particularly in areas such as advanced data analytics, artificial intelligence, and in many sectors such as education, transport and water technologies," said Professor Fang Chen, Executive Director of Data Science UTS.
"By giving bright minds access to Acer's powerful, high-tech hardware, the newly established lab will help to further develop this expertise and achieve data science breakthroughs that have significant social, industry and economic impact."
Acer the #1 supplier of PC's to education institutions in Australia is also working with several schools to cooperate with the facility to test the responsiveness of students when studying.
Currently, more than 100 students from both UTS and John Paul College have participated in the first round trial of this program, and it has offered fresh insights into the way students conducting online learning, provides innovative ways to assess student learning progress, and enables multi-level learning outcome comparisons in real-time.
"The progress of the pilot program to date has proved the concept and effectiveness of using digital technologies to understand student engagement patterns in real-time. This provides many possibilities to create innovative solutions for educators, students and broad communities for effective online lifelong learning," said Professor Chen.