Woolies Federal Court Case Decision Closely Watched By Former Dick Smith Management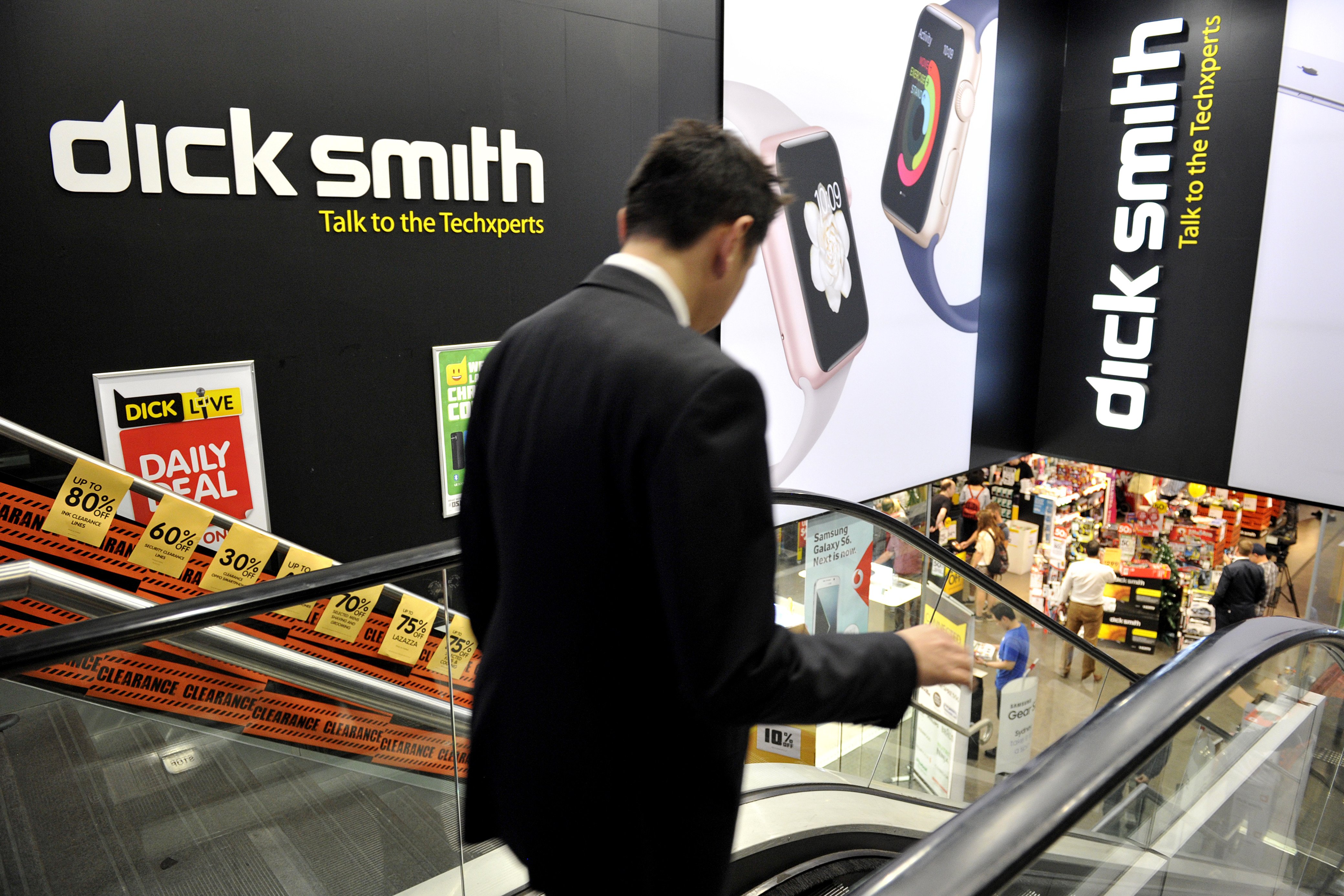 Former Dick smith directors who are still waiting to hear whether they will face legal action over their conduct, while running the failed Dick Smith chain, which collapsed with debts of over $400 million are set to take a close interest in today's Federal Court ruling relating to whether Woolworths supplier demands were legal.
Federal Court judge David Yates is due to hand down his decision on whether Woolworths acted unconscionably and breached Australian Consumer Law when, under a program dubbed Mind the Gap, it systemically sought to raise as much as $60 million in cash from suppliers in the weeks leading up to Christmas 2014.
This is the same process that Nick Abboud the former CEO and Neil Merola the former Marketing Director along with several other senior management adopted at Dick Smith in a desperate play to try and boost profits at the struggling retailer.
The architect behind the process at Dick Smith was former Dick Smith none executive director Bill Wavish who also worked at Woolworths.
Dick Smith's controversial use of rebates was a deliberate strategy according to Wavish, who told the NSW Supreme Court earlier this year that he encouraged Dick Smith to use the strategy to reduce its reliance on bank finance.
Mr Wavish said he taught the collapsed electronics retailer to rely on rebates by using suppliers rather than banks to get extended credits during the Christmas period.
He also said he advised chief executive Nick Abboud to fly to Las Vegas to negotiate better deals with senior executives at Panasonic.
The former Woolworths executive and Myer chairman, who sat on the Dick Smith board is believed to have also adopted the same practise at Myer.
Woolworths will learn today whether it broke the law by demanding retrospective payments from suppliers to plug a hole in its profits.
The Australian Competition and Consumer Commission launched legal action against Woolworths in December last year, accusing Australia's largest retailer of unconscionable conduct for making undue, unreasonable and unfair demands for money.
The Australian Financial Review said that during a week-long hearing last month, the ACCC alleged that Woolworths' category managers and buyers contacted suppliers and asked for 'Mind the Gap' cash above and beyond payments outlined in supply agreements, giving suppliers only days to pay.
Suppliers who baulked or questioned Woolworths' demands were deemed "problem suppliers", escalated up the chain of command and in some cases threatened with repercussions such as less support, range reviews and even delisting.
At Dick Smith, several suppliers were asked to hand over millions, several chose to not go along with the questionable process while other simply stopped credit to the mass retailer.
The AFR said that Woolworths rejected the ACCC's claim that it took advantage of its superior market power to put pressure on suppliers, saying many of the suppliers approached were large multinationals.
Woolworths and the Australian Competition and Consumer Commission originally expected Justice Yates to hand down his decision next March.
While only three witnesses were called to give evidence, the case involved thousands of documents and hundreds of thousands of emails between Woolworths and its suppliers.
Sources said the short turnaround was positive for Woolworths, as an adverse finding against the retailer would have required longer deliberations.
If the court does find against Woolworths the retailer faces fines of up to $30 million and may have to refund the $18 million it successfully extracted from suppliers. However, the size of penalties will be decided later.
The ACCC also sought injunctions to prevent Woolworths from engaging in similar behaviour in the future.