Whirlpool Shares Climb 16% As Profits Boosted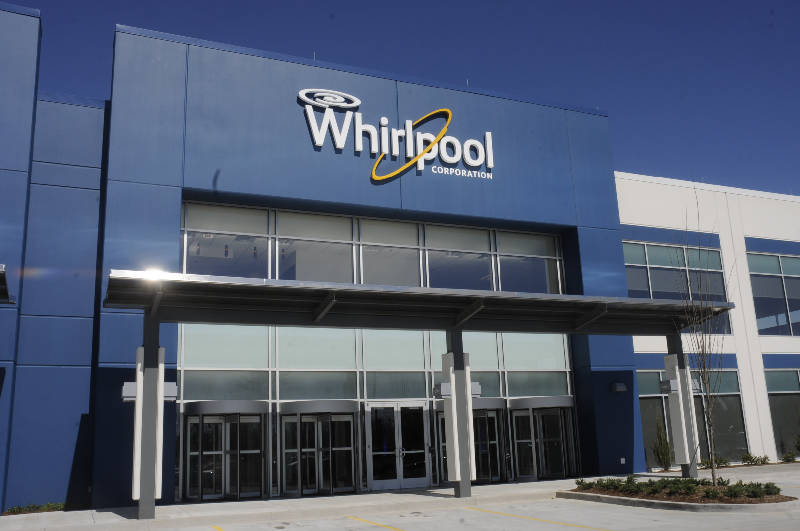 Whirlpool whose shares are up 16% this year, is also on track to boost profits as cost-cutting measures kick in.
The US Company got a boost by lifting prices due in part to the trade war between the USA and China. Profit in the fourth quarter ending in December 2018 was driven by higher prices and a reduction in fixed costs.
The company markets Whirlpool, Maytag, KitchenAid, Jenn-Air, Amana, Gladiator GarageWorks, Inglis, Estate, Brastemp, Bauknecht, Ignis, Indesit, and Consul.
The Whirlpool Corporation is the world's largest home appliance maker.
The reduction in operating costs boosted Whirlpool's bottom line in the quarter ending December 31, despite headwinds from tariffs, higher freight costs and raw material inflation, the company said.
But for 2019, Whirlpool provided guidance that fell short of Wall Street's estimates, citing a higher tax rate and cost and currency increases.
"We remain committed to driving profitable growth through strong global price/mix and unwavering cost discipline, while also delivering sustainable working capital improvements," Jim Peters, Whirlpool's chief financial officer, said in a statement.
Whirlpool is among the lengthy list of companies raising prices to help recoup an increase in labour, freight and commodity costs.
The company was seen as an early beneficiary of new tariffs under President Donald Trump, who approved levies on imported washing machines.
However separate tariffs, particularly on steel and aluminium, have contributed to rising prices for raw materials used by manufacturers like Whirlpool.
Whirlpool's net earnings for the fourth quarter hit $170m, or $2.64 a share, compared with a loss of $268m in the year-ago period, when it booked a one-time charge related to US tax reform.
Earnings per share on an ongoing basis rose to $4.75 from $4.10, better than analysts' forecast of $4.23.
Analysts were looking for $5.76bn in revenue.
In North America, net sales grew about 7 per cent to $3.1bn. Whirlpool's sales in Asia-Pacific were $372m, up from $358m.