Foxtel Slash Prices By 50%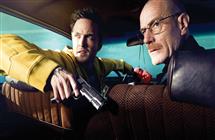 As the threat of StreamCo and Netflix looms, Pay TV giant Foxtel has slashed its entry pricing by 50% to just $25 and is also giving added freebies like Premium Movies and Drama, in a bid to grasp on to existing customers. 




The radical changes unveiled today at the 2014 ASTRA conference, are also a bid lure new customers.  




Foxtel also announced revolutionary new iQ3 set top box, Boxsets video on-demand service, 'Treble Play' – television, broadband and home phone packages and new HD channels. 




Foxtel new Entertainment Pack now costs $25 per month on a 12 month plan – it previously cost $50.The Pack includes 40 channels including OX8, Lifestyle, TVH!TS, ARENA, MTV, National Geographic, Universal, TCM. 




'Have another look' 




CEO Richard Freudenstein said he is "absolutely confident" the price cut will attract more customers, reports Mumbrella. 




"A $25 entry point that gives access to over 40 popular channels in our Entertainment Pack will cause millions of people to have another look at Foxtel." 




"We know that many Australians are aware of the amazing content and technology that Foxtel offers but feel that the price is not right for their budget."




The new pricing will launch in November.




"We have two pronged strategy, launching on November 3, that we believe will result in a seismic shift in the Australian media environment,"  he said today.




Foxtel will also launch a new BoxSets channel and video on-demand service that will show television series like Game Of Thrones, Big Love and The Sopranos, available as a standalone for $10 pm or new BoxSets channel for $20 . 




Treble Play 




Treble Play was also confirmed at Aastra today – television, broadband and home phone packs that will commence final trials with Foxtel staff in November, with a full roll-out expected in Q1 2015.




The Pay TV giant which is 50:50 owned by News Corp. and Telstra has slashed its specialist packages including Movies pack to $20; Sports Pack to $25 and Drama Pack. General Entertainment Packs will also be available including Entertainment Plus, Docos and Kids, for $10.




Freudenstein unveiled perks for existing Foxtel residential customers – access to all general entertainment channels, while all Premium Movies and Drama customers get extra free movies. 




In addition, it added nine new HD channels including sports, movies and drama bringing the total HD channel count to 36.




Foxtel also confirmed that its new set top box, the iQ3, is in final trials and would be available later this year, hailed as "revolutionary."




iQ3 include an improved electronic program guide, sophisticated search and recommendation functionality and the ability to 'Start Over' a program if you tune in part way through.