Store Expansion Costs Cotton On Its Profit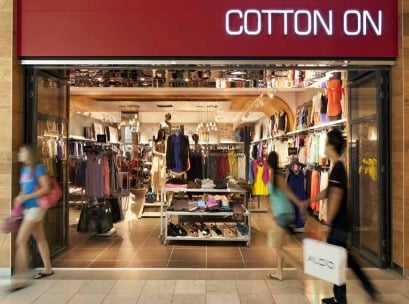 The major fashion retailer Cotton On has had a laser focus on overseas expansion, resulting in 100 new stores launched outside Australia in the 2023 financial year, which has impacted their profits.
According to the company's results lodged by parent company Cogi, Cotton On's profit after tax was only $5.9 million, versus $114 million last year.
Despite revenue rising 4% from last year, statutory net profits took a nosedive due to soaring wages, rents, materials costs, and finance expenses, and a significant depreciation of its assets on the Cotton On balance sheet.
Cotton On is run and owned mainly by Geelong billionaire Nigel Austin, a prominent member of The List – Australia's Richest 250, and under his management, the fashion retailer attained record sales in the year to June 25 of $2.2 billion.
Overall, Australia continues to be the biggest region within the group, encompassing 52% of total sales, with sales growth in the country up $53 million to $1.2 billion.
Other regions also contributed around $401 million for North America in retail and wholesale sales, while Asia was roughly $275 million, and Africa added $183 million.
"During the year, over 100 stores were opened outside of Australia, increasing our offshore retail footprint by 15%," the Cogi results said.
"Further investment was also made in enhancing global distribution capacity, with new state of the art facilities designed and constructed in Australia, Africa, Singapore, UK and USA. International expansion remains a key strategic priority for the group, in line with our vision to take Aussie lifestyle brands to the world."
The major fashion retailer owns Typo, Rubi, Factorie and offers a large variety of low-cost T-shirts, jumpers, activewear, casual dresses, T-shirts, jackets, underwear, shoes, and accessories in over 600 stores across Australia.
Almost every mall across Australia includes a Cotton On store, which has added to the success of Austin's wealth, which is estimated at $2.66 billion.