Spotify Brings "New And Improved" Experience To 2015, 2016 Samsung Smart TVs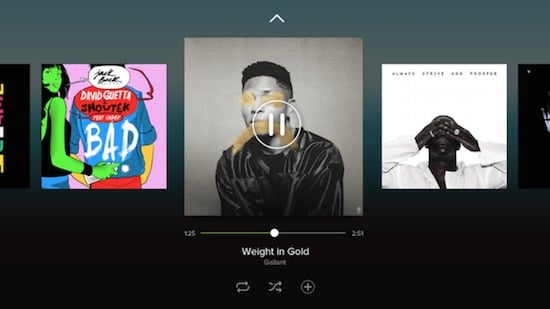 Spotify has advised that it is delivering a "new and improved" experience to 2015 and 2016 Samsung smart TVs.
Both free and premium users will be able to "easily play, skip, browse and search" the Spotify catalogue directly on their TV, with Spotify stating that the new experience has been "beautifully optimised for the big screen".
When it comes to multi-tasking around the home, Spotify states that it has also made it easier for users to control their experience by using Spotify Connect via mobile phone, desktop or tablet.
For owners of 2014 and earlier Samsung smart TVs, Spotify states that the TVs will still be equipped with a Spotify Premium-only older version, with additional updates on the way soon.
Spotify states that the new experience will be available in all markets where Spotify is available, except Japan.
Further information on accessing Spotify via TV can be found here.