Sonos Shares Fall, As Losses Blow Out To $44M
Sonos who are under pressure as their share value slumps has said that earning are likely to fall up to 19%, they are also facing new competition in Australia from both Harman Kardon and Bowers & Wilkins.
The Company that is trying to sell more products direct having spent the recent Black Friday weekend EDM marketing existing clients to upgrade to new Sonos voice activated speakers, has seen their share value fall from $20.95 in August 2018 to just $13.85, hey have also reported a net loss of A$44m.
On an adjusted Ebitda basis, Sonos lost $4.8m, versus a $32.56 profit last year.
The Company who recently has also gone shopping for cheap manufacturing outside of China in an effort to avoid US China tariffs recently announced that they have offered US$35M to buy French Company Snips SAS ("Snips"), an AI voice platform for connected devices that provides private-by-design voice technology.
Sonos said that they have responded to the tariff issues by accelerating its "planned supply chain diversification into Malaysia", which should mitigate damage in late 2020 and beyond.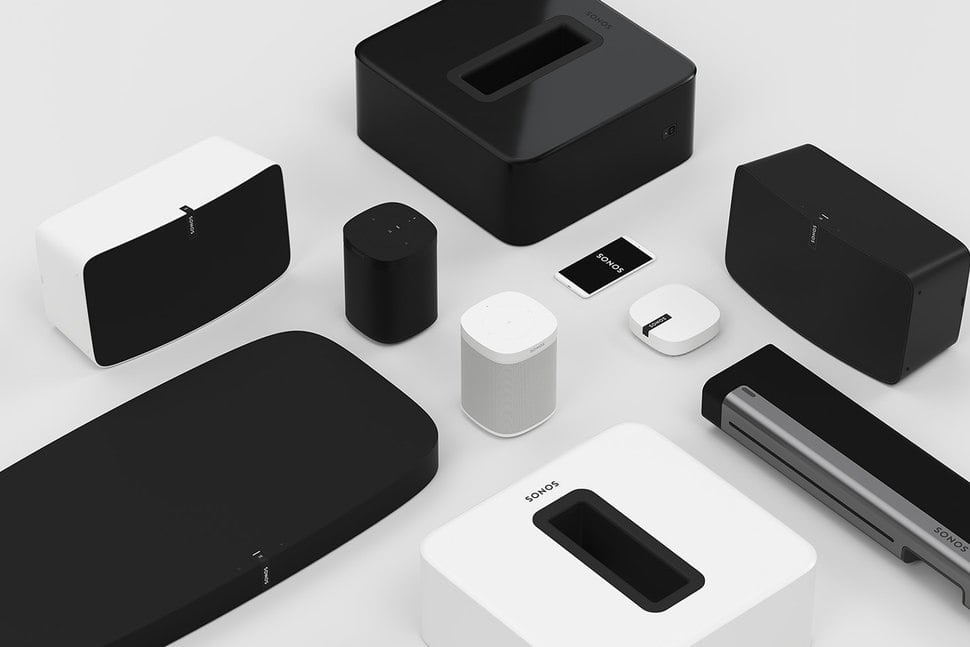 In Australia Sonos are facing new competition from Harman Kardon who in the first quarter of 2020 are set to take Sonos head on with a new range of speakers which will be sold at both mass retailers as well as in the specialist channel.
Unlike Sonos both the Harman Kardon and Bowers & Wilkins speakers deliver 24bit sound Vs the 16bit audio that a Sonos speaker delivers.
In a recent statement Sonos said that earnings are likely to decline as much as 19 per cent in fiscal 2020.
Recent revenues hit $294m, ahead of the $289m expected by analysts — but a net loss of $44m, versus a loss of just $3m one year ago reveals that the Company is having to heavily discount products in an effort to deliver profits.
The $1.5bn company said fiscal 2020 revenues are expected to rise 8-11 per cent to between $1.36bn-$1.4bn, "in-line with our long-term 10% growth target." Analysts had estimated $1.375bn, according to Refinitiv.
But adjusted Ebitda — or core earnings — is expected to be in the range of US$72m-$82m, down from the US$89m it achieved in 2019 — solely because of the A$44Mm hit on their bottom line.
Eternally optimistic Chief executive Patrick Spence is still upbeat about the company's prospects despite market concerns about the Company's ability to compete up against key Hi Fi brands as well as Google and Amazon.
As millions of consumers turn to Google or Amazon Echo voice control for their Networked speakers linked to apps Sonos is sticking with their proprietary software which is often having to be upgraded.
"Our software is proving to be a unique and compelling competitive advantage," he said.
Mr Spence said the growth of smart devices from Amazon and Google act like "steppingstones" to a line-up of products offered by Sonos.
"It's like how people bought mobile phones and then it got them into higher-range smartphones," he said.
Founded in 2013 and based in Paris, France, Snips is a platform and tools for creating proprietary voice experiences which Sonos is looking to integrate with their proprietary OS similar to what Samsung is trying to do with Bixby.
Its full-stack solution is built with proprietary technology allowing for voice processing on the device claims Sonos.
Sonos claims that the localised processing maximizes accuracy, efficiency and privacy while minimizing footprint and cloud dependency. Snips' voice assistants are custom-built for specific tasks and designed to run alongside other general-purpose voice assistants currently on the Sonos platform.
"Millions of people have come to enjoy the ease of controlling music with their voice. Today's announcement gives us the added talent and technology to create an even more differentiated and immersive experience for customers, both inside and outside of the home," said Patrick Spence, CEO of Sonos.