Sharp Say No To TV's IN OZ, As Disties & Retailers Try To Get The Rights
Japanese TV and appliance maker Sharp have told ChannelNews that they "categorically" will not be re-entering the Australian TV market this year, however they do plan to expand their appliance product range.
Speaking to ChannelNews at CES the Company said that their "prime focus" will be the US and European TV markets. the Company also said that they were not concerned about the acquisition of the Toshiba brand by Hisense. One Sharp executive called it the "Pretend Toshiba TV" brand.
"Toshiba is set to be a cheap Chinese made TV that has nothing to do with Toshiba" said a Sharp US executive.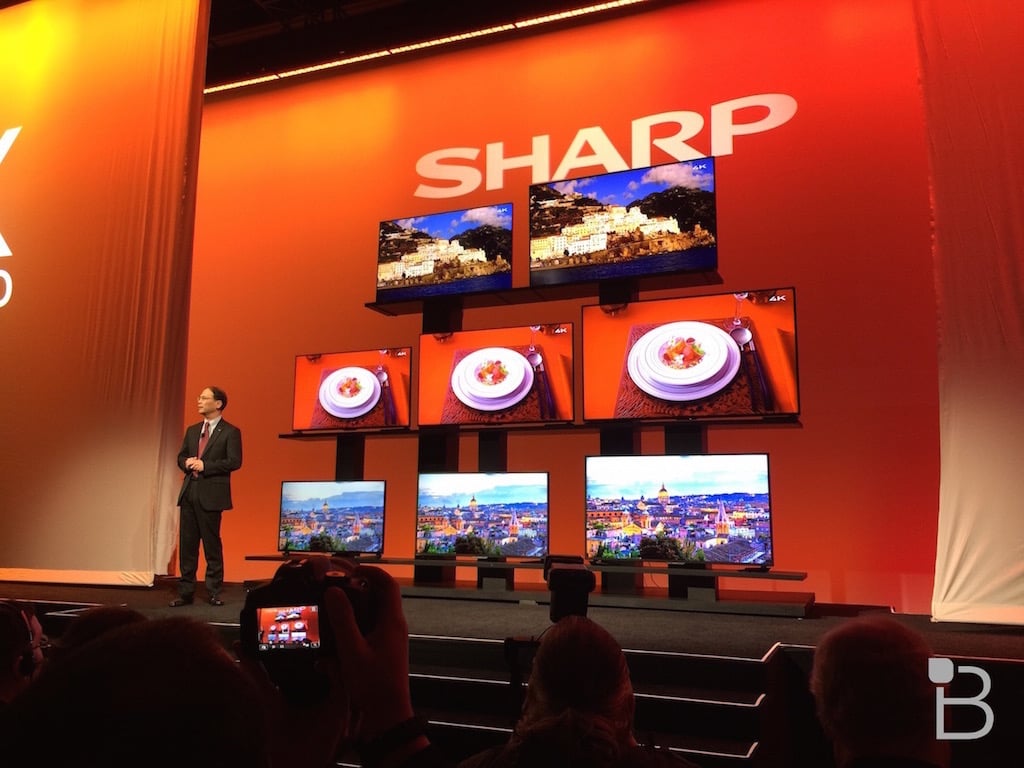 Currently Sharp is suing Hisense in the USA to get their own brand back claiming that Hisense TV's carrying their name are "poor quality" and not up to the standards set by Sharp for their TV production.
ChannelNews understands that at least three Australian distributors and one mass retailer have approached Sharp to get the rights to sell Sharp TV's.
What the company is set to release is a range of new Sharp appliances. At CES the Company showed a first-of-its-kind Micro-WAVE Drawer that opens with the wave of a hand.
The unit, model SMD2480CS, features a motion sensor that activates the touchless opening feature. The door can then be closed with the touch of a button or a gentle nudge.
US sales and marketing senior VP Peter Weedfald said "Who hasn't had that awkward moment when they needed to press a button or pull on a handle of an appliance but didn't have a free hand?"
The new appliance is the third generation of Sharp's microwave drawer series. Like its antecedents, it boasts a modern, stainless-steel design with concealed touch-glass controls on a dampened drop-down panel that opens to an easily accessible 45-degree angle.
"Our new Micro-WAVE Drawer takes Sharp's industry-leading microwave technology to the next level with the integration of our easy wave open feature," said Jim Sanduski, president of Sharp Electronics "Since its introduction, the Microwave Drawer has been embraced by designers, architects and consumers alike, and our third-generation model represents Sharp's steadfast commitment to remaining at the forefront of kitchen innovation."