Samsung Still Fighting Claims They Misled Consumers About Water Resistance
Samsung Electronics Australia is still fighting claims that it made false, misleading, and deceptive representations in advertising the water resistance of various Galaxy smartphones. The ACCC commenced Federal Court proceedings against the company last July.
"The ACCC alleges Samsung's advertisements falsely and misleadingly represented Galaxy phones would be suitable for use in, or for exposure to, all types of water, including in ocean water and swimming pools, and would not be affected by such exposure to water for the life of the phone, when this was not the case," ACCC Chair Rod Sims said. The ACCC's case involves over 300 ads.
However, it may be a year before the Court makes a decision, with the hearing scheduled to take place on 6th April 2021.
Last week a case management hearing was held. Samsung Electronics Australia has until the 9th of June to submit discovery documents.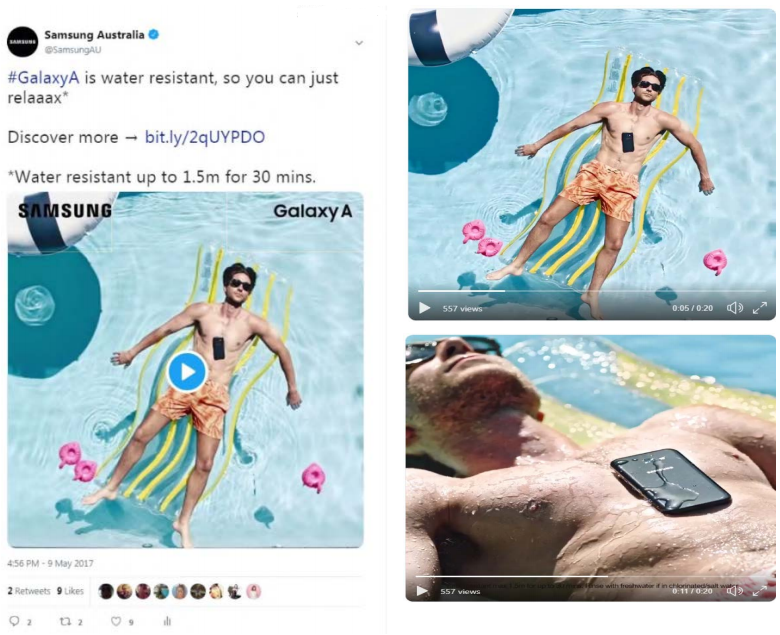 At the heart of the case is the ACCC's claim that Samsung did not have a reasonable basis for making such representations, as it did not sufficiently test exposing a Galaxy phone to water; using Galaxy phones in liquid other than fresh water could damage them; and Samsung has denied warranty claims from consumers whose phones were damaged when used in water.
"Samsung itself has acknowledged that water resistance is an important factor influencing Australian consumer decisions when they choose what mobile phone to purchase," Sims said. "Under the Australian Consumer Law, businesses cannot mislead consumers about their products' capabilities. Any attempt to do so will risk court action from the ACCC."