Panmi Executive Slams Retailer Over Xiaomi Smartphone Demands
Hours out from Samsung rolling out a new range of smartphones and digital watches Chinese brand Xiaomi has thrown down a gauntlet claiming that they will overtake the South Korean phone maker within three years to become the #1 phone brand in the world.
In Australia Xiaomi mobile products are going nowhere due in part to their relationship with Sydney based distributor Panmi Pty Ltd, who appear to be more interested in Xiaomi electric scooters that are banned in New South Wales than the Companies popular smartphones.
Panmi Chief Operating Officer George Saad claims that there is "no money in smartphones" after promising to ChannelNews on several occasions that he was set to launch the Xiaomi premium smartphone in Australia.
He often refers to Panmi as being  "His business" despite Company searches revealing this not to be the case.
Saad a critic of mass retailers in Australia is known as an industry loudmouth who will often slam retailers for their engagement practises.
"If retailers want to do business with me, they, do it on my terms" he told ChannelNews earlier this year.
He claims that when he approached retailers with the Xiaomi smartphone models "They wanted too much money".
"Why should I pay them for instore merchandising and all the marketing dollars they are asking us for. I can sell direct online and pocket better margins".
Saad who previously worked at Western Digital, SanDisk and Logitech is well known for his "rants" is now selling Xiaomi smartphones online ranging in price from $1,799 for their Mi 11 to$199 for the Xiaomi Redmi Note 5.
The only problem is that most of the premium Xiaomi product being offered via the Panmi, mi store are out of stock.
A search online reveals that Panmi Pty Ltd has one sole director, Melbourne based Jue Chen who was born in Shanghai China.
The business was registered in 2018.
Recntly Xiaomi, surged past Apple to become the world's second-largest seller of smartphones with Samsung now in their sites due to part to the US Government taking down Huawei.
"Our current task is to cement the No. 2 position in the global market," founder and CEO Lei Jun said last night. "We aim to become global No. 1 in three years."
Lei was giving his annual speech during an online company event as Xiaomi celebrates the 10th anniversary of its first smartphone launch.
Lei noted that during a forum back in 2014, he had pledged to make Xiaomi the world's top smartphone seller in five to 10 years. This idea was challenged by an Apple executive who attended that panel, he said.
But Xiaomi's promising smartphone sales in recent quarters suggest it was not an empty promise, the CEO said.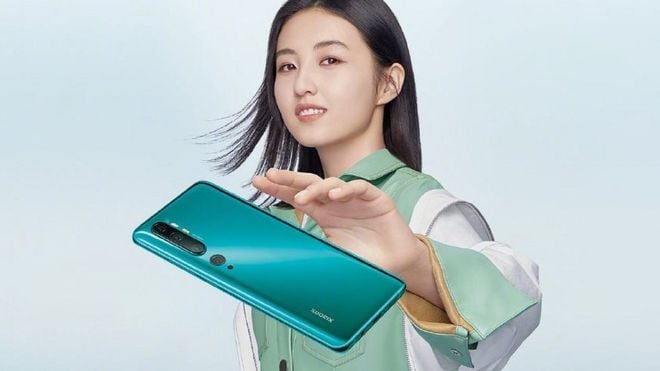 "I still remember [the Apple executive] said publicly that it is easy to say but it's much more difficult to do," Lei recalled. "I responded to that awkward situation and said, 'What if it really comes true?'"
Xiaomi has grabbed market share from compatriot Huawei Technologies both in China and overseas. Huawei temporarily ranked as the top smartphone maker globally in 2020, but its access to American technologies has been restricted by the U.S. government since last year.
Lei said Xiaomi secured the top smartphone position in Europe for the April-June period ahead of Samsung and Apple and also became the leading player in more than 20 countries and regions.
Just to irritate Samsung and hours ahead of their folding Galaxy smartphone launch the Chinese company launched a wide range of new products, including its latest premium smartphone Mix 4, a new TV, tablet, smart speaker and the CyberDog — its first four-legged companion robot.
The Mix 4 targets the premium market and has the 5G Snapdragon 888+ mobile platform, the most premium offering by U.S. chipmaker Qualcomm.
In the first half of this year, Xiaomi's smartphone shipments reached 101.7 million units, growing more than 75% on the year, according to research company IDC. Xiaomi achieved a global market share of nearly 17% in the April-June quarter, just below leader Samsung's 18.8% and ahead of Apple's 14.1%, the data showed.
Xiaomi has geared up to place aggressive orders for components to make as many as 240 million smartphones during 2021, Nikkei Asia reported earlier, in the wake of the unprecedented global chip crunch and the company's ambition to expand market share.