Obama Appointed Judge To Decide Google's Fate In DOJ Big Tech Fight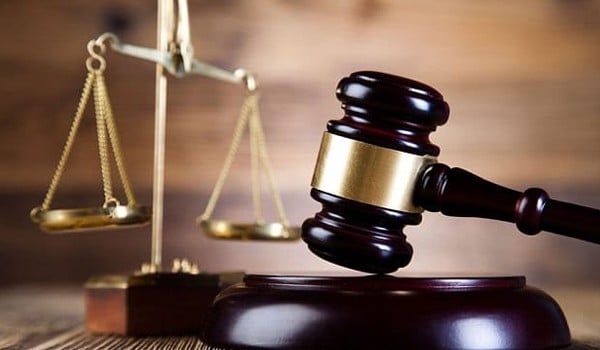 An Indian born judge, appointed by former Democrat President Barack Obama to the US Court system ,could determine the fate of Alphabet owned Google, who this week are set to do battle with the US Justice Department who has accused them of used a string of illegal business deals to cement their dominance in the search engine market.
Judge, Amit P. Mehta who was selected randomly will be the decider as opposed to a jury when the epic trial, which is anticipated to last 10 weeks kicks off.
This is the first time Mehta is presiding over a tech policy-centred case of this kind since he was appointed to the to the US District Court for the District of Columbia on Dec. 22, 2014.
He has already struck down parts of the federal monopoly trial earlier this month in a win for Google, dismissing four counts that were included in the lawsuit after determining that government attorneys had failed to show the company damaged rivals like Yelp and Expedia with its online search practices.
The court case is being described as historic as it will be 25 years next month since US government lawyers accused Microsoft of illegally squashing competition.
Microsoft lost the case, with the verdict overturned on appeal.
Now the US Department of Justice (DOJ) is having another crack at a big tech Company in an effort to rein in one of the tech world's most powerful companies.
The DOJ and several US states filed antitrust lawsuits against Google in 2020, claiming the company used their revenue-sharing business agreements to force people to use its search engine by default in what critics call a self-reinforcing cycle of dominance.
The outcome, according to many legal observers, will be an important test of the ambitious legal strategy of US regulators and help to determine their wider efforts to rein in Big Tech in markets such as Australia where the ACCC has been investigating the power of big tech Companies.
The Financial Times claims that comparisons with Microsoft will resonate loudly — not least because the justice department itself has framed the Google case as an attempt to extend rules established in that case to the latest generation of tech giants. Echoing a widely held view in antitrust circles, Michael Carrier, a law professor at Rutgers University, said it marked "the most significant antitrust monopoly case since Microsoft".
Some observers claim that regulators are stretching themselves to hold the tech companies accountable and US courts were unlikely to back them.
The Washington Post said that Google has been quietly assembling a phalanx of former Justice Department lawyers as the tech titan gears up for the regulatory fight of its life against the Jonathan Kanter, assistant attorney general for the Justice Department's antitrust division who use to work for Google.
The Department of Justice offensive is a new phase in the Biden administration's years-long effort to rein in Big Tech, after a sweeping antitrust package stalled in Congress.
When President Biden took office, he picked trustbusters to lead key agencies amid bipartisan calls to curtail the largest internet firms' power over the digital economy.
But halfway through his term, the movement's losses have outpaced its wins, key figures are stepping down and Republican control of the House has taken bills that could break up tech giants off the table.
If Google prevails, "there will be no changes to its business model — and the case will be particularly positive for other tech companies facing [antitrust] lawsuits", claim observers.
Meanwhile, for the Biden administration, the case marks the first test of its shift to a tougher antitrust enforcement stance against Big Tech. "For better or worse, this trial will shape opinion on whether the agency heads can successfully take on a Big Tech Goliath or whether they have overplayed their hand," the Washington Post said.
It is a particularly significant moment for Jonathan Kanter, head of the Department of Justice's antitrust unit. He is among a new generation of progressive antitrust officials appointed by President Joe Biden in a bid to tackle what the White House sees as excessive corporate power.
While Kanter inherited the case, he has made no secret of his ambition to rein in Big Tech.
He told the Financial Times last year that tech was "the new oil" and that the government should ensure "the law and our enforcement programme is calibrated to its realities". The DoJ brought a second case against Google, over its advertising practices, in January.
Last February, Mehta who has faced controversy before rejected former President Donald Trump's bid to toss civil lawsuits holding him responsible for inciting the historic riot.
"To deny a President immunity from civil damages is no small step," Mehta wrote in February 2022 in a 112-page ruling.
"The court well understands the gravity of its decision. But the alleged facts of this case are without precedent, and the court believes that its decision is consistent with the purposes behind such immunity."
Mehta's legal career began in 1997 after he graduated with a law degree from the University of Virginia School of Law earlier that year, when he worked as an associate for Latham & Watkins' San Francisco law firm.
In 1999, he worked for boutique DC law firm Zuckerman Spaeder LLP, where he spent much of his career working on criminal prosecutions and investigations until Obama appointed him to the court 15 years later.