New Limited-Edition Star Wars Drones Now Available
The new Star Wars movie 'The Last Jedi' will hit cinemas soon and to celebrate it new limited-edition drones made by Propel are now on sale. The three models in this collection include the 74-Speeder Bike, the TIE Advanced X1 and the T-65 X Wing, every model can reach speeds of 45km/h.
A total of 1,977 drones are available to celebrate the first Star Wars movie to hit cinemas in 1977. The limited-edition drones are available now and the standard drones will hit stores  Tuesday November 21st.
The new drone uses reverse propulsion technology with the propellers placed on the bottom of the device.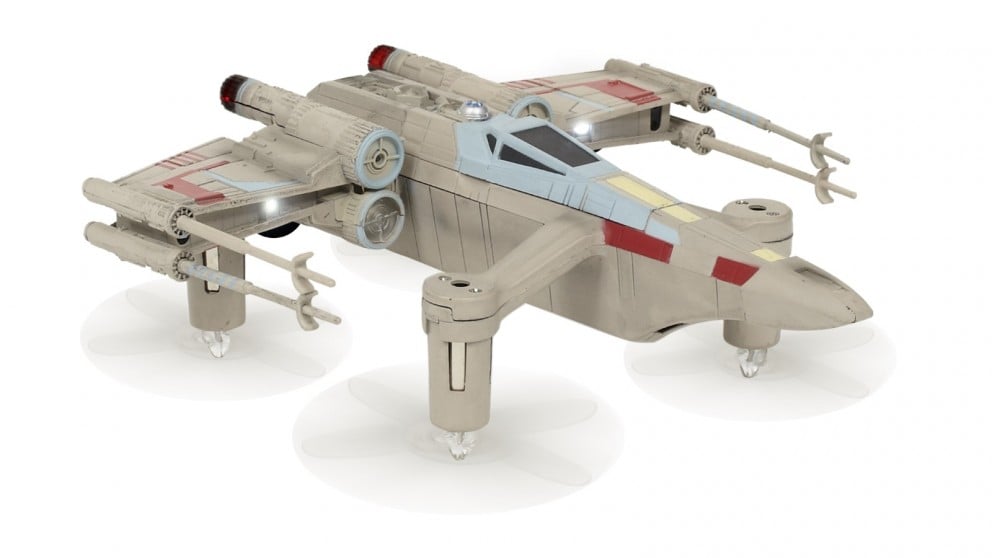 Each new drone has a flight time between 6-8 minutes, and a charging time of 30-40 minutes per battery. The drone comes with an interactive smartphone app which teaches the user how to fly before use. It also has a training mode that reduces the speed and height of the drone, for beginners.
The Collector's edition costs $299 and during the first 48 hours there will be $100 manufacture rebate making the product cheaper. This deal lasts until Sunday and the standard edition costs $199.
All drones will be sold at JB HI-FI, Harvey Norman, Tech 2 Go, Myer, Apple Stores, and Telstra. Retailers expect this product to fly off the shelves, so customer must buy fast.