LG Reveals Foldable TV That Can Be Stored In A Cupboard
As Australians wait for LG's remarkable roll-up OLED TV the Company has come up with another idea that's equally impressive, a foldable TV.
A recent patent filing from the Korean manufacturer suggests that the Company is working on a fold-up OLED TV similar to what several Companies including Samsung are trying to achieve with their Fold smartphone.
The device shown in LG's patent filing shows an ultra-wide display similar to a 21:9 aspect ratio, or larger that folds up when not in use.
This means that large TV can be easily stored away instead of hanging on the wall.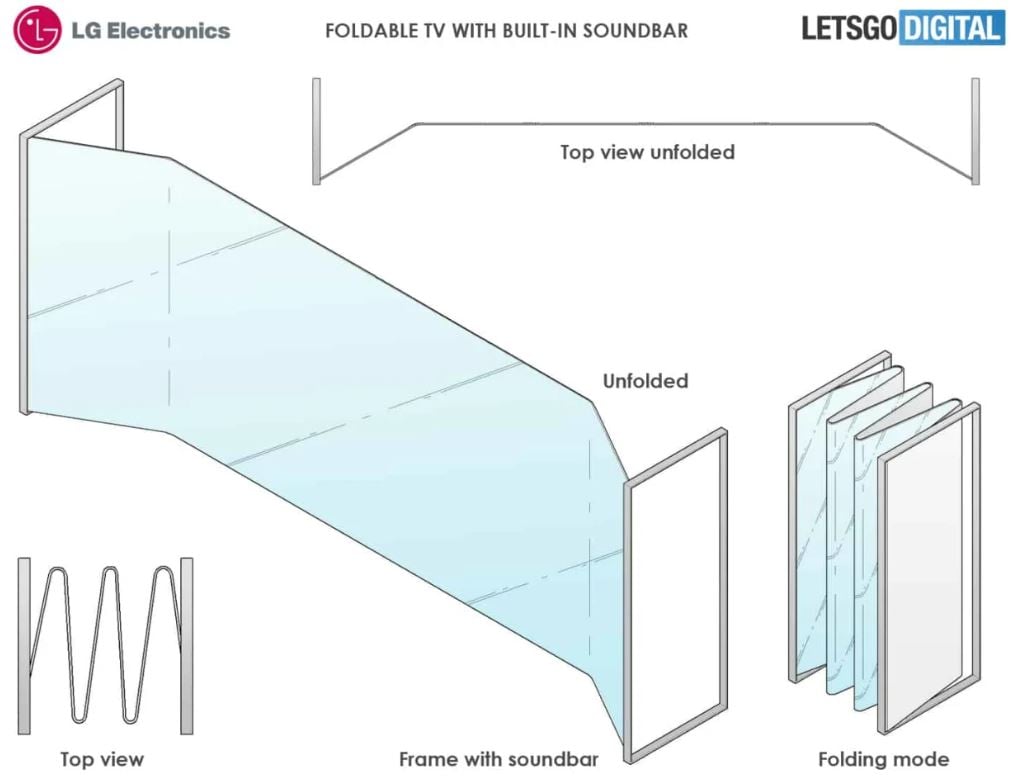 The patent was filed in September with the Hague International Design System, describing a TV receiver with a flexible display, and includes product design sketches that give us a very clear picture of what such a product may look like.
The new design includes a six-segment folding display that uses a zigzagging map fold to compress accordion-like when not open for use.
At either end of the display is a rigid frame that includes built-in speakers, providing the sound for the TV, and presumably housing some of the TV components.
The patent filing said "This design is for a television receiver with a flexible display which can be folded at regular intervals. The square frames on both sides serve as stands, as well as soundbars."
There are no specifications or details for the as-yet-unreleased folding model, but both the LG OLED R rollable TV and the recently reviewed LG 8K Z9 OLED feature designs that shift some or all of the components to the base or stand. In this foldable configuration, it would make sense to use a similar approach, placing those components in the end frames, where the speakers appear to be housed.