Kerry Packer's Financial Advisor Backs JB Hi-Fi Against Amazon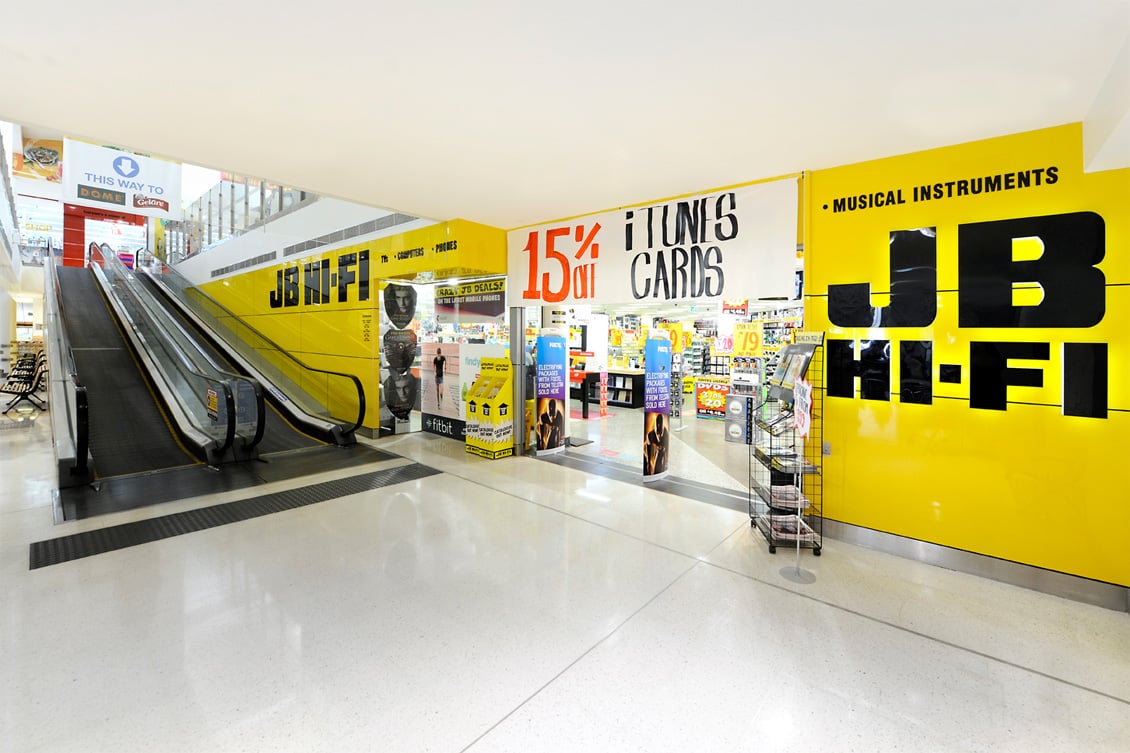 Former financial advisor to Kerry and James Packer, and fund manager of Ellerston Capital, Ashok Jacob, has offered his backing of JB Hi-Fi against Amazon Australia, amassing a stake of $270 million by close of trade on Monday.
According to the Financial Review Jacob is convinced short sellers have got it very wrong on JB Hi-Fi, citing the maintenance of consistent earnings growth despite Amazon's disruption.
Ellerston began amassing stock in JB Hi-Fi in April last year.
Last week JB Hi-Fi was reportedly the fourth most heavily shorted stock on the S&P ASX 200.
Ellerston states there are five key reasons why it decided to back JB Hi-Fi in 2017.
The first surrounds heavily shorted stock:
JB Hi-Fi's stock being sold at a notable discount, following a significant de-rating across the board among discretionary retailers.
At the time of buy-in, JB Hi-Fi was trading on a price earnings multiple of 10.5 times [for fiscal 2018] and 9.8 times [for fiscal 2019]. Today, the retailer is trading at 13.5 times 2018 consensus earnings.
The second surrounds quality of earnings:
Sales per square metre of $20,000 significantly surpasses an industry average of $8,000 per square metre. Cost of doing business is also at an industry low of 15% of sales.
The third reason affirms that JB Hi-Fi is "value" stock, largely because of many investors' overestimation of Amazon Australia's negative impact:
Ellerston predicts that Amazon will impede some of eBay Australia's $5 billion in sales.
Some internal Ellerston staff who witnessed the e-commerce behemoth's influence in the UK, noted it only killed off poor performing retailers.
Similar attributes and challenges as Amazon Canada which Amazon Australia will likely face –
"In 15 years of operation in Canada it has built sales to $C3.5 billion. Australia poses similar challenges, not to mention very high wages and very tight regulation"
"Costco is on record stating that Australia has been the hardest market in the world to establish itself".
The fourth reason surrounds the alleged downplay of $60 million in synergies obtained from the acquisition of The Good Guys – reportedly three times that forecast by company management.
Lastly, Ellerston's analysis predicts that discount retailers such as Bing Lee and Betta could be vulnerable to Amazon's impact – a positive for JB Hi-Fi.
Jacob predicts that one of the major catalysts for JB Hi-Fi's market revaluation would surround its mantra to underpromise and overdeliver.
As per any prediction, the proof is in the pudding, and Ellerston has been proven wrong before, however, its wins – e.g. Monadelphous, Origin Energy, Vocus Group and Dulux – have reportedly surpassed the losers.