JB Hi Fi To Get New CEO As Sales Increase 12.4%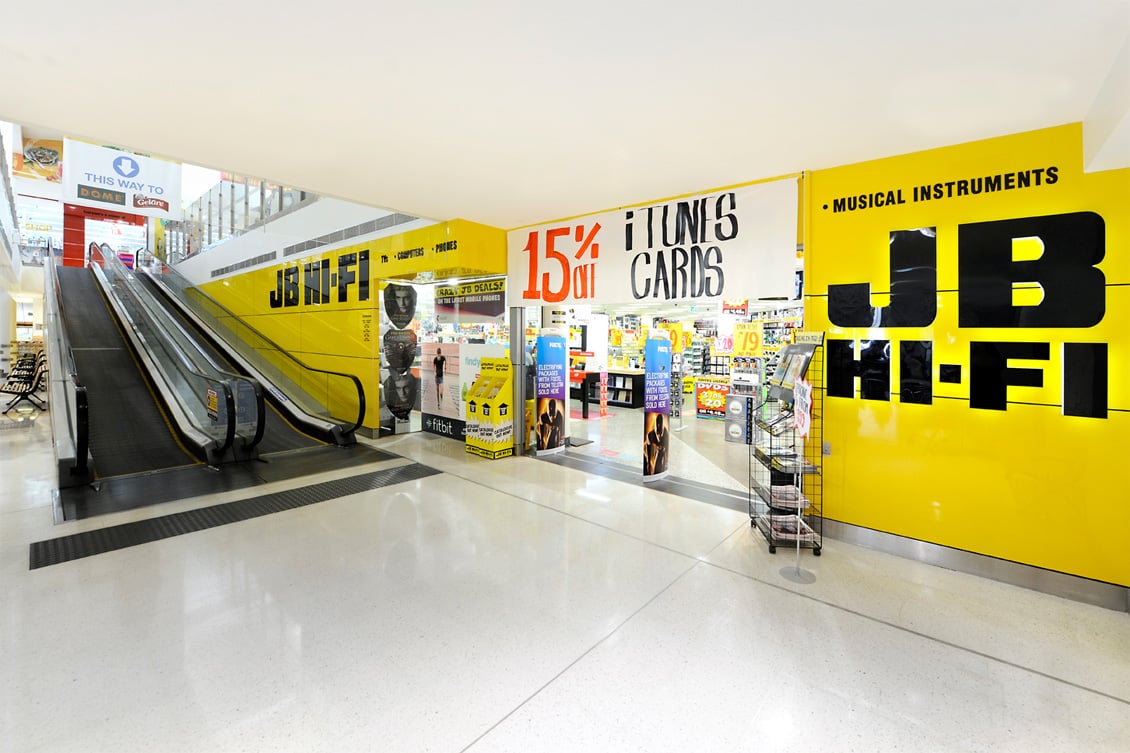 JB Hi-Fi who is set to finalise their acquisition of The Good Guys deal on November 27 has reported that sales increased 12.4% in the last quarter.
They have also announced that current CEO Richard Murray is to become Group CEO following the acquisition of The Good Guys, and that Cameron Trainor currently Merchandising Director will become the new CEO of JB Hi Fi.
Comparable store sales were up 8.3 per cent, JB Hi-Fi also reaffirmed its 2017 full year guidance for total sales at $4.25 billion.
Online sales grew 35.8% in FY16, and represent approximately 3.0% of total sales. Visitors to JB HI-FI's websites during FY16 averaged 1.3 million per week.
Currently, The Good Guys has revenues of around $2.09 with analysts are tipping that cost cutting a rationalisation of The Good Guys operation and the merging of several operational functions will deliver significant savings next year for JB Hi Fi.
CEO Richard Murray says the key success drivers continue to be having the biggest range and the lowest prices, supported by talented and enthusiastic staff.
Murray said that the 2016 financial year was a record year for JB Hi-Fi with sales growing 8.3% to $3.95 billion.
Last month JB Hi-Fi announced a deal to acquire the Good Guys retail chain for $870 million.
This will see the JB Hi Fi network expanded by 101 stores bring their total retail network up to 295 stores. The company opened 9 new stores this year.
Murray added "Gross profit increased 8.4%, with gross margin improving three basis points to 21.9%, which was pleasing given the change in our sales mix. Total operating costs remained well controlled and were in line with our expectations.
He added "At 15.2%, our low cost of doing business continues to be a competitive advantage and remains lower than our major listed competitors. Store wages remained well controlled during FY16 as we invested in our HOME store rollout".
Murray told the Annual Meeting that JB HI-FI has the ability to bring brands to life and create engagement in categories, both in store and out of store. "We have a reputation for taking the deal, price leadership, distinctive brand personality and a low cost operating model which underpins our competitive pricing".
During FY16 JB Hi Fi signed a 6.5-year cooperation agreement with Heinemann Tax and Duty Free to be the exclusive technology partner at Sydney International Airport. "We commenced trading on 1 April 2016 and results to date are in line with expectations. The Airport store provides an exciting opportunity to trial and extend the JB HI-FI model outside of our traditional store format".
JB HI-FI Solutions recorded double digit sales and earnings growth in FY16 and remains on track to deliver its longer term aspirational sales target of approximately $500 million per annum.