EXCLUSIVE: Another Distributor Walks Away From Q Acoustics, BusiSoft Set To Have A Crack
Known for their revolving door distributor policy Armour Home the owners of the Q Acoustic audio brand has been dumped by Melbourne based Indi Group due to issues over supply with the new distributor tipped to be BusiSoft back in 2017 Westan also dumped the brand due to problems with the UK Company.
Indi management who are currently rolling out a new Loewe TV range, as well as a new premium audio range, which has already been picked up by The Good Guys and is set to be picked up by another major retailers are believed to have become frustrated with Armour Home the owners of both the Q Acoustics and QED brands telling ChannelNews that the Company is struggling in the UK due to COVID-19 issues and that dealing with them had become "a nightmare".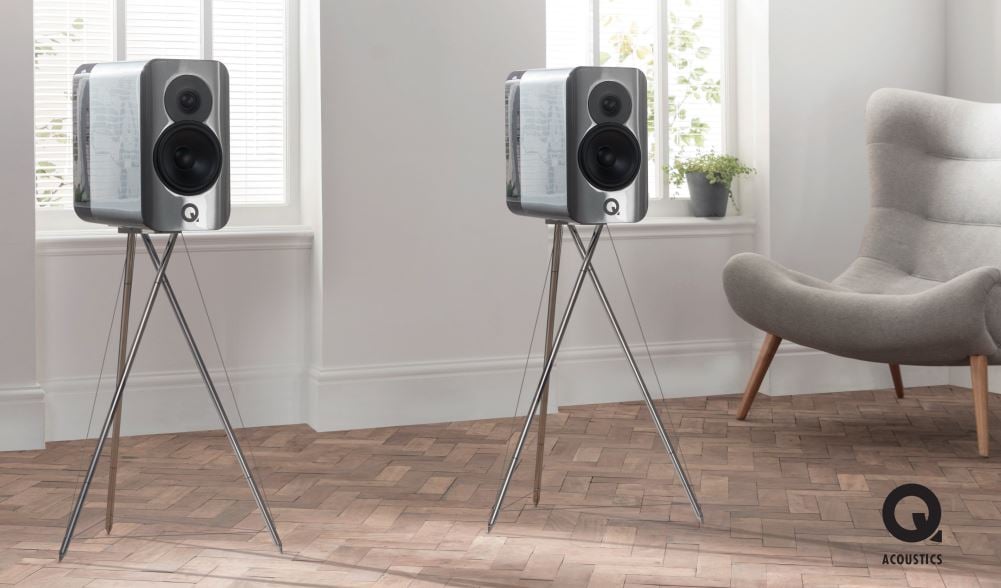 Since 2017 Indi Imports has grown the Q Acoustics business by over 25%.
The comments about the UK Company which has been closed down for several months due to COVID-19 are familiar, back in 2017 Westan, who had grown the Q Acoustics business by 20% in Australia also parted Company with Melbourne based distributor Westan due to frustrations dealing with the UK parent Company.
George Dexter. Managing Director at Armour Home and brand Owner of Q Acoustics, QED, Goldring, Systemline has a track record in Australia having been involved in other controversial fights with distributors that ended up in the NSW Supreme Court.
Back in 2011 ChannelNews exclusively reported his fight with Sydney based Distributor Leisure Tech owned by Andrew Goldfinch who had earlier lost a patent court case in the UK over A-Bus technology.
He then sought the liquidation of LeisureTech instead of paying the A Bus patent fees.
The fight came after Goldfinch and Leisure Tech Group lost an A Bus patent battle in the UK High Court.
At the time Andrew Goldfinch the CEO of LeisureTech and his fellow directors Mr Jonathan Ritchie an accountant with connections in Vanuatu and Mrs Elisabeth Goldfinch were accused of using an independent Company to value the assets of LeisureTech before they were asset stripped into a new company called AC & EM G Pty Limited.
The aim was to stop Dexter getting access to the money he was owned for patent fees.
Dexter eventually won the case.
ChannelNews understands that BusiSoft director George Poutakidis has been in talks with Armour Home for several months.
Recently he told ChannelNews that he was set to make a "Big announcement" re a new brand acquisition.
Currently Indi Imports who also own Rio Sound and Vision are moving to a new selling model with major retailers.
They are also set to announce several new audio acquisitions as well as the expansion of their retail operation.
Paul Riachi the CEO of Indi Imports said "Armour Home are a nightmare to deal with. We have grown their business in Australia, but we are constantly facing supply issues. Their range is lacking, they need a soundbar and we have constantly chase them up".
These are similar comments to what Westan executives said back in 2017 when they dropped Q Acoustics for the Polk range of speakers.
ChannelNews has been told that Armour Home are "desperate" to get their range into JB Hi Fi despite being rejected by the mass retailer.
Another distributor who spoke to Armour Home said "This is a Company who has unrealistic expectations for their brand. It's a mid level audio brand that distributors in the past have succesfully grown only for Armour management to dump them. I would not touch them with a barge pole" they said.
More to follow.