EXCLUSIVE: Harvey Norman Staff Up In Arms Over Commission Deductions & Salary Secrecy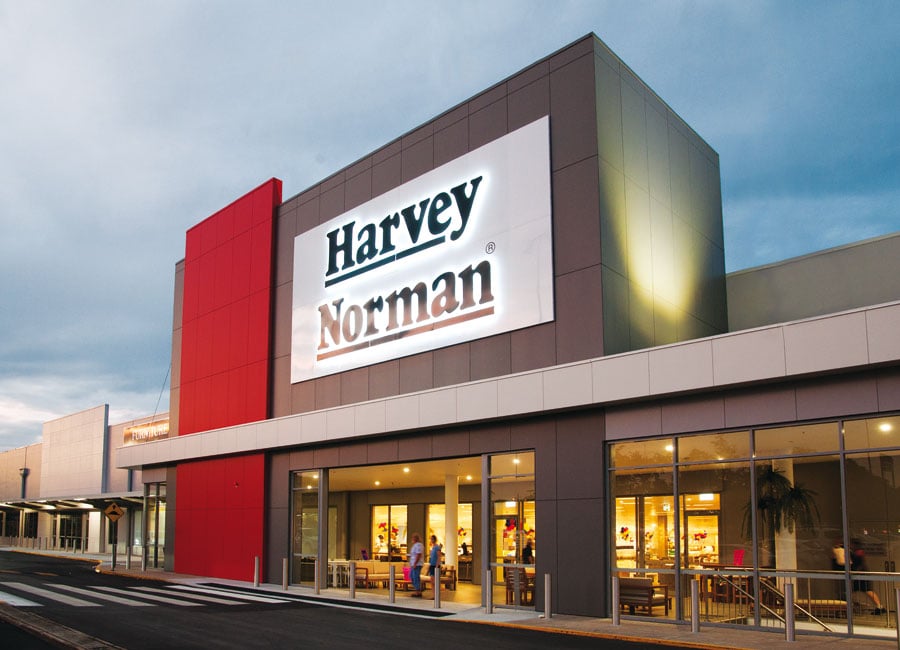 Harvey Norman staff are up in arms over their salary packages and the amount of money that is being deducted from their commission packages due to increased handling and finance costs which employees claim were never "specified in their contracts".
A leaked Harvey Norman employment contract reveals that staff who are paid a low $19 an hour for a 38-hour week including weekend work, also have to sign a confidentiality agreement that prevents them from revealing their actual salary package at the mass retailer run by multi billionaires Gerry Harvey and his wife Katie Page.
In one contract seen by ChannelNews staff a key clause states that staff will receive 10% of calculated net profit on individual sales of products less the value of any refunds for returned products.
There is no mention of deductions by franchisees or for warehouse recovery costs or increased merchant fees which Harvey Norman franchisees are deducting prior to commissions being paid and are costs inncured after the according to employees.
Staff claim these costs should have been built into the cost of goods prior to going onto sale. "Not after the goods are sold" they said.
they also claim that staff should be consulted as to whether they want to accept the changed commission structures.
One employee wrote in an email to ChannelNews "In an economy where most employees are receiving no growth in their wages, the steady increase in these in-store finance and merchant fees are reducing take home commissions."
They said that what Harvey Norman is doing is taking the additional costs out afterwards and this reduces a sales person weekly commissions.
"It is resulting in an ever-increasing and hastening negative disparity between weekly gross commission earnt and what an employee takes home" they said.
Employees have claimed that new merchant fees and costs relating to Harvey Norman in-store interest-free customer finance, provided by Latitude (formerly GE) in the form of new/existing 'Go Mastercard' contracts has resulted in staff getting less commission.
Another employee wrote 'Say a customer comes in and wants interest free. If they take 3 or 6 months there is no charge to the employee.
But if the customer takes 12 months a charge of 10% is applied. so… on a $3000 sale – cost of goods to the store $2700 Profit of $300. Commission = 10% $30 Latitude = 10% $30 the Warehouse Recovery cost 2% == $6 leaving little commission for a Harvey Norman sales executive.
Staff claim that Harvey Norman is now "lumping" costs into the net profit of goods that is "significantly" reducing take home commissions.
"As a result, most employees do not realise this and when Harvey Norman promotes 60 months interest free, we are powerless to dissuade a customer from the offer even though it means yet another negative commission figure further reducing our take-home pay, we are being screwed" they said.
Employees claim that the Harvey Norman's commission policy affects the electrical franchisee's sales people far greater than the computer franchisee's sales people due to the lopsided nature of where the most "expensive products are located" in the store.
For example, a $5,000 Samsung TV or top end $9,999 LG fridge is often purchased on finance and can take longer to sell than a $500 to $1,000 notebook.
Employees claim that a financed sale of 50 months incurs a higher rate around 12% and 60 months around 13%.
"So, by themselves they will reduce an employee's commission" they said.
Harvey Norman staff also claim that Harvey Norman Corporate often deduct promotion cost from an employee's commission for "selected promotions that are run by head office".
They cite as an example that "If a Gift card (e.g.: $50) is offered as a promo on a product that would cost the employee roughly $4.50 in commission".
This reduction is instead given to the customer.
An employee said "If there is a bonus item given for a KitchenAid Mixer the cost of that item would come out of the commission. So, if the bonus item costs the store $150, it would cost the employee $15".
ChannelNews understands that some employees are seeking legal advice re the constant deductions from their commission packages.
Harvey Norman has not commented for this story.