COMMENT:Guppy Elite Media, Get Their Knickers In A Twist Over Foxtel 4K Content
Nine Media who are well known for their left wing bias and political views are now trying to introduce tech politics in an effort to try and take down Foxtel operated by arch rival News Corp, the only problem is that their so called tech writer has failed to understand that a Mini is not a BMW.
Earlier this week Nine Media freelance Adam Turner was claiming that as 'As Aussie viewers look far and wide for their entertainment, how long can Foxtel hold out as the only major streaming service to ignore 4K?
Really, I was under the impression that Foxtel was the first content provider to actually stream live 4K sport in Australia and a visit to their Foxtel site reveals other 4K content.
What Turner appears to be confused about is that while News Corp and Telstra own Foxtel they also own Kayo and Binge.
This is akin to the BMW Group owning Mini and Rolls Royce.
Binge is a totally separate product to Foxtel, like the Mini which is owned by the same manufacturer BMW Group, it's not the same product as a top end high performance M3 or M6.
Another issue that the elitists at Nine Media seem to be struggling with is that that more Australians still have a 1080p HD TV than they do an Ultra High Definition TV like the top end LG UHD OLED TV that Turner is referring to in his recent take down of Foxtel.
I have in the past done my fair share of beating up Foxtel especially when they were rolling out their shocker iQ3 boxes, but let's be fair when it comes to descriptions of services some are not the same as others and neither is the price.
Binge is not Foxtel and Kayo is not Binge and all services have different target audiences which is why TV brands such as Samsung are able to sell an $80,000 TV while also flogging a sub $1,000 TV.
Not everyone wants nor can the bulk of people's TV's deliver the 'best possible picture quality' there is out there.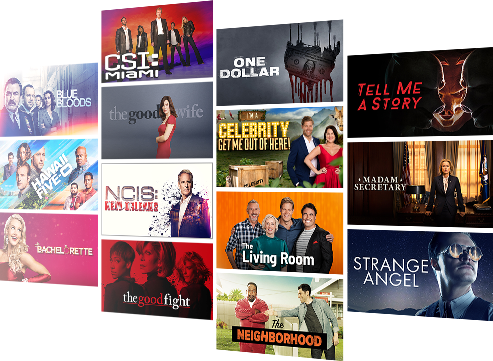 A punter watching Game Of Thrones in 1080p on a $2K TV Vs 4K on a $10K OLED TV is not going to miss a lot of the action in the content. The picture may not be as good, but he will get the plot.
He will still get a good experience and for a lot of people this is good enough.
This is why we have blue colour media such as the Daily Telegraph Vs the likes of the Age and the Sydney Morning Herald which are more latte supping guppy elitists who are into their Green politics and still upset that Labor never made it into Government.
Turner, whose paymaster owns Stan, a Binge rival, that is struggling to get new content after losing Disney and missing out on the HBO and Warner deals claims that both Binge and Foxtel are hamstrung by the fact that Foxtel doesn't want them to be too successful and 'That's why they're denied 4K, as well as high dynamic range which adds more detail in the brightest highlights and darkest shadows".
Really!
The reality is that not everyone wants to join the guppy elite.
Try telling the 10,000 Australians that pour into Aldi to snap up in minutes their sub $900 65″ Bauhn TV's.
Or the 30,000 who will buy a cheap 55″ Philips or AKAI TV in the next few weeks and travel to work on public transport watching their app streamed content.
These are prime Binge customers who are also snapping up cheap streaming deals such as the new Binge.
Turner claims Foxtel forces customers to fork out for a satellite dish and iQ4 set-top box if they want to make the most of their 4K television.
What he forgot to tell his guppy readers was that Foxtel already has over 4 Million viewers and a lot of these customers are already watching 4K on their Foxtel service.
New data from Roy Morgan shows that Australians are taking to streaming and that not all want a Rolls Royce Vs a Mini.
Disney Plus came into the market in November today over 2 million Australians now watch the newest subscription television service after only 7 months. As a comparison it took market leader Netflix six months from launching in Australia in March 2015 to attract over 2 million viewers.
Overall Netflix has extended its lead as by far the nation's most watched subscription television service in the March quarter 2020, with 12.59 million Australians having access, an increase of 1,068,000 on a year ago.
It is followed by Foxtel (including Kayo Sports) on 4.87 million (+63,000) and Stan on only 3.72 million (+953,000).
The small increase in viewership for Foxtel is entirely due to the strong performance of their sports-centric streaming service Kayo Sports which attracted 704,000 viewers by March 2020, up by 530,000 on a year ago claims Morgan.
In recent weeks as NRL and AFL returns to TV screens Foxtel and Kayo has seen an increase in demand for their services.
Unlike the Nine Entertainment free to air TV network Foxtel can put content to air in 4K while Nine is still delivering 1080p Full HD content.
So as Turner gets depressed over his lack of HDR and gloried scenes in his Battle of Winterfell most Australians are happy to simply get access to the content that Binge is offering with Samsung set to shortly roll out Binge on their TV's in Australia.
As they say in this world you get what you pay for and with Nine Entertainment you have the worst of two worlds Channel Nine with advertising every few minutes and limited content on their Stan streaming service, or three options from News Corp and Telstra spanning Foxtel, with their 4K sport and entertainment to Kayo and Binge which are ideal for mobile travellers wanting access to sport or movies.