Bunnings To Sell Appliances Online, Big New Web Initiative
Digital laggard Bunnings has finally moved to embrace online but don't hang out for it anytime soon as the initiative is two years away.
The big hardware retailers who is also selling control systems, lighting management and security products is currently working on a fully transactional online store and is claiming that they will shift most of its product range online within 24 months. They also plan to sell kitchens and appliances online in the future.
The move that appears to have been prompted by the arrival of Amazon who insiders claim will be selling a lot of the products that Bunnings is intending to list within the next six months.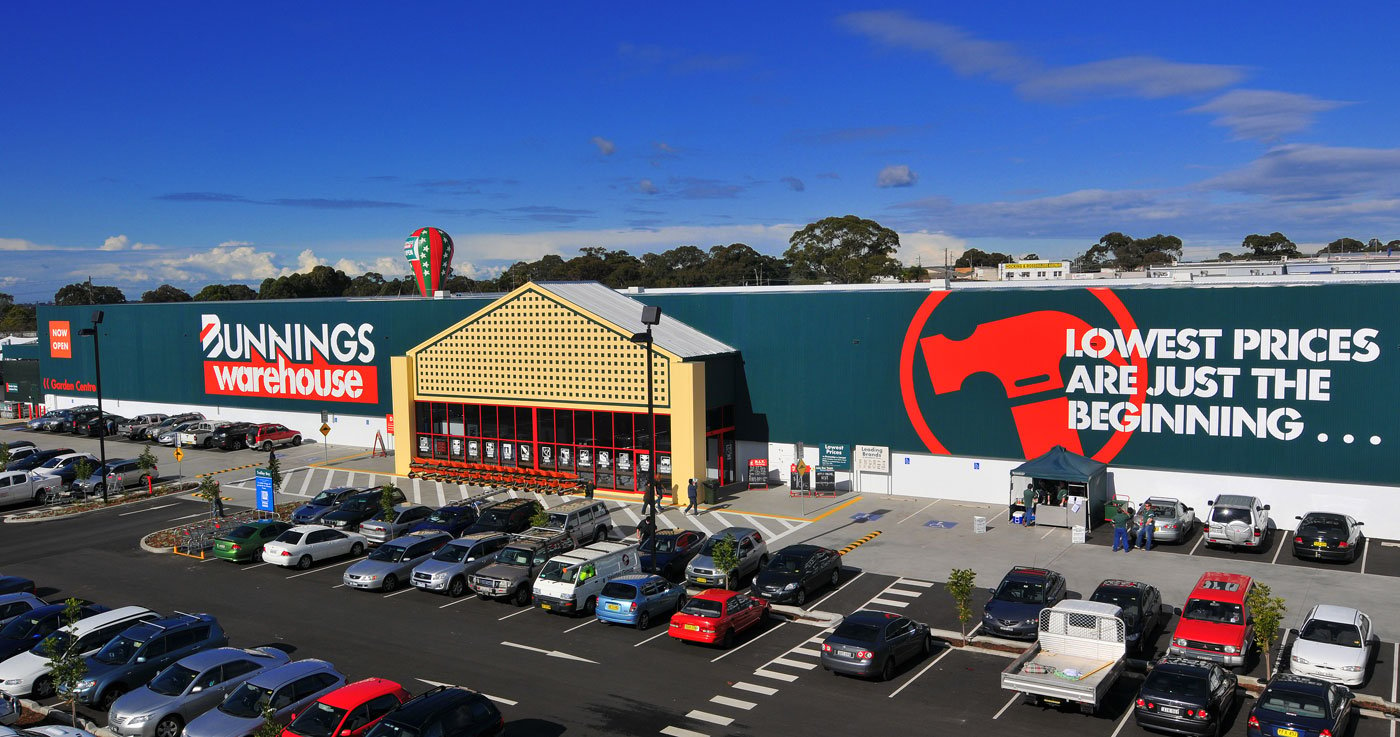 The development of a fully-fledged e-commerce operation follows on from the big hardware retailer moving to sell 20,000 "special orders" online including bulky goods such as sheds, children's playgrounds, bathroom and kitchen products, turf and mature trees online. These products were previously only available by ordering at Bunnings' special orders desk in-store.
Bunnings also expanded its online stock search function, enabling customers to compare prices and create wish lists.
According to the AFR, Bunnings managing director Mike Schneider indicated in June that the category killer, known for its wide range and low prices, was overcoming its previous resistance to e-commerce.
After previously ruling out a full online offer, Mr Schneider told investors in June: "We're not seeing huge demand for a full click-and-collect offer but there's no doubt in my mind that's where we'll end up."
"That's the reality of the world we live in now."
What Bunnings has not done is deliver an overnight or next day service for tradies who want products such as cement, timber, electrical cables delivered to a work site. In the USA trades simply pull up an app nominate the products they need, and the materials are delivered on site sometimes with a couple of hours.
Schneider claims that Bunnings has accelerated its investment in digital, data analytics and e-commerce, encouraged by the response to online special orders and Wesfarmers' establishment of an advanced analytics centre in Melbourne earlier this year.
Bunnings has established a dedicated digital and data division run by group director digital and communications James Todd.
The retailer is using data analytics to better understand geographic and seasonal differences between markets in Australia and New Zealand and to fine tune its product range rather than adopt a cookie cutter approach.
Bunnings is also conducting a trial where customers will be able to obtain online quotes for services such as kitchen installation appliances and house painting.
Bunnings has one of the largest online audiences amongst Australian retailers – despite its limited e-commerce capacity – with 13 million visitors a month and traffic growing 20 per cent a year, according to a presentation at Wesfarmers' strategy day in June.
Bunnings will account for about 55 per cent of Wesfarmers' earnings and 65 per cent of its market value after Coles is spun off as a separately listed company in November.
After years of double-digit earnings growth and high single-digit sales growth, analysts and investors are querying how long the retailer can continue to take market share and deliver above-average returns.