Bunnings, Officeworks Boom 'Uncertain', Kmart & Target Slow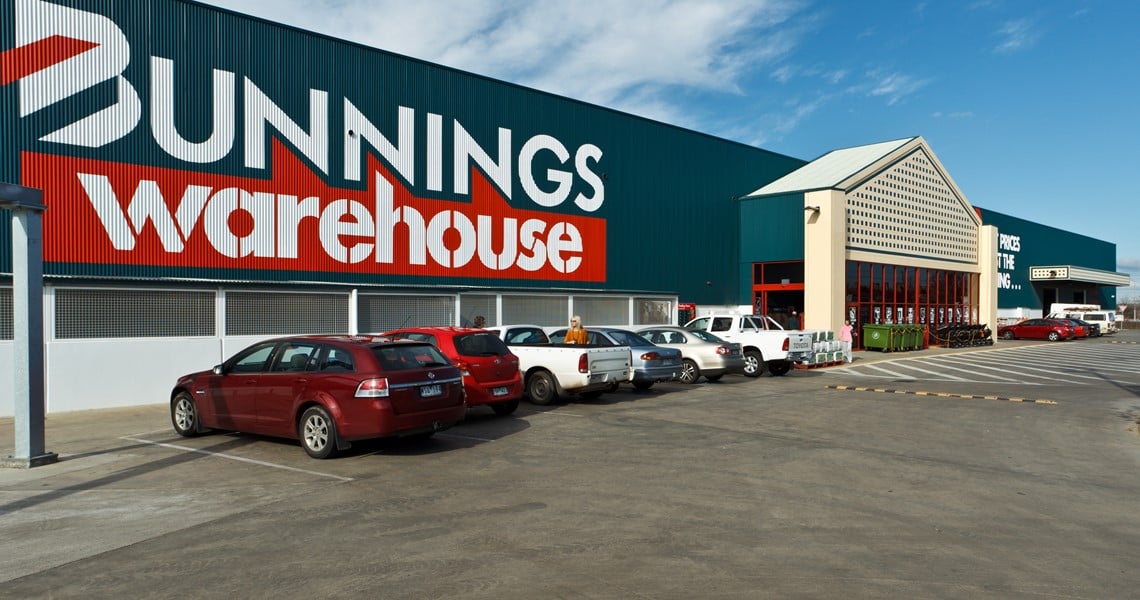 Wesfarmers has informed investors it's "uncertain" whether higher levels of sales growth at Bunnings and Officeworks will continue for the remainder of the financial year given changing shopping patterns and government regulation. It comes as momentum at Kmart and Target slows.
Disclosed today in an ASX trading update, the conglomerate states Bunnings and Officeworks have experienced "significant demand growth" over the last two months following a rise in work-from-home and self-isolating customers.
As a result, sales growth in Bunnings and Officeworks for the third quarter of the financial year and the first three weeks of April has increased relative to levels achieved in the first half of the financial year.
The news comes as Wesfarmers accelerates its digital capabilities – prompt by coronavirus and a "substantial increase in online sales" – with the implementation of its contactless carpark 'Drive & Collect' service at select Bunnings and Officeworks outlets.
The retail group has also converted three Kmart locations to 'dark stores' to support its growing online business.
Third quarter sales growth at Kmart and Target was "broadly in line" with levels achieved in the first half of the financial year, buoyed by strong online sales.
The conglomerate warns in-store sales has "moderated" in Kmart and "declined significantly" at Target in recent weeks, with a drop in shopping centre traffic and discretionary spending set to persist.
While Kmart remains profitable, Target earnings have "decreased significantly" – accelerating reports a potential wind-up, closure or sale of Target Australia is on the cards.
Wesfarmers warns fixed occupancy costs with a sustained decline in sales momentum is tipped to have a material impact on the profitability of Kmart and Target. Margins are also said to have been impacted in recent weeks, prompt by higher levels of clearance activity and increased online fulfilment costs.
The group has accelerated its plans to improve the "unsatisfactory financial performance" of Target, with plans including a strategic review. Further details will be disclosed prior to June 30, 2020.
Wesfarmers has advised it's taken many measures in recent weeks to strengthen its balance sheet, including the sale of a 5.2% interest in Coles for pre-tax proceeds of ~ $1 060 million in late March.
Back in February, the group sold a 4.9% interest in Cols for pre-tax proceeds of $1.050 million.
Wesfarmers has also extended its available committed debt facilities by around $2 billion to approximately $5.3 billion.
Management has advised the market these actions enable it to respond to a range of economic scenarios and the "pursuit of investment opportunities.
"COVID-19 has had a profound impact on our way of life and business operations and the actions we are taking with our balance sheet and in our business we are focused on sustaining performance in an uncertain future," states Wesfarmers Managing Director, Rob Scott.
Wesfarmers states it's also pleased with the progress of e-commerce group, Catch, which is showing "strong growth" in gross transaction value after its $230 million acquisition last year.