BREAKING NEWS:Apple Watch Faces Import Ban After Massive Court Win For Masimo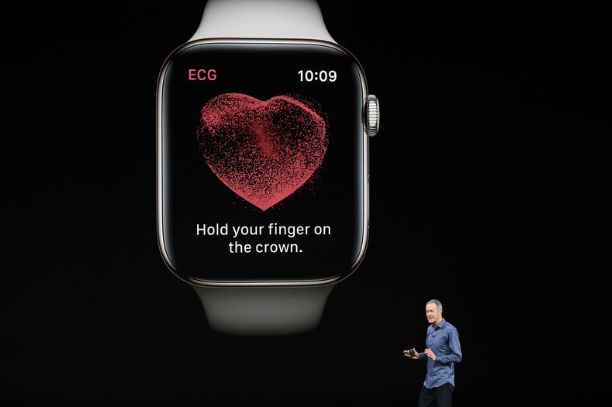 Masimo the owners of the former Sound United business has had a major win with Apple issued with an order that could bar Apple from importing its Apple Watches.
The ruling is a massive win for Masimo whose business in Australia Masimo Consumer, is set to launch a Masimo Watch next year, that contains the technology that Apple is accused of stealing.
After an extensive trial the judge ruled that Apple a serial patent thief, violate the medical technology company Masimo's (MASI.O) patent rights.
The full commission upheld a judge's ruling from January that Apple violated Masimo's rights in light-based technology for reading blood-oxygen levels.
The decision will not have an immediate effect since it now faces presidential review by President Joe Biden's administration who have 60 days to decide whether to veto the import ban based on policy concerns before it goes into effect.
The alternatives for Apple are to either the patented Masimo technology out of the Apple watch or negotiate a patent licence fee with Masimo that could be worth tens of millions to the Company that sells Denon, Marantz, and Bowers & Wilkins sound gear.
Apple can also appeal the ban to the U.S. Court of Appeals for the Federal Circuit after the review period ends.
"Masimo has wrongly attempted to use the ITC to keep a potentially lifesaving product from millions of U.S. consumers while making way for their own watch that copies Apple," an Apple spokesperson said after the loss.
There was no mention of why Apple thought they had a right to the technology in the first place.
The Company who has a history of stealing patents said, "While today's decision has no immediate impact on sales of Apple Watch, we believe it should be reversed, and will continue our efforts to appeal."
Masimo Chief Executive Officer Joe Kiani said the decision "sends a powerful message that even the world's largest company is not above the law."
The ITC decision did not specify which models of Apple Watches would be affected by the ban. Masimo's 2021 complaint said the 2020 Apple Watch Series 6, the first model with blood-oxygen monitoring capabilities, infringed its patents.
Masimo's complaint said the infringing Apple Watches were made in China. Apple has since shifted some of its Apple Watch production to Vietnam according to Reuters.
It would apply at least to Apple Watch models in Series 6, 7, 8, and 9.
The decision marks the latest development in a sprawling legal dispute over various functions and designs for smartwatches, with the most heated battles centred on patented pulse-oximetry technology.
Administrative Law Judge Monica Bhattacharyya's Jan. 10 initial determination found a violation as to US Patent No. 10,945,648. The patent protects technology used for measuring a user's blood-oxygen level. She'd also found a violation as to US Patent No. 10,912,502, which protected similar technology.
Those findings had been mooted by other facets of her decision. The full commission's decision today brought that patent's violation back into play.
The agency also said it would issue a limited exclusion order blocking imports of the watches and of their components, and a cease-and-desist order. The ITC said it would include an exemption for service, repair, or warranty terms for products purchased prior to the end of the Presidential review period.
Last month, Apple urged a federal judge to block Masimo in their trade-secrets retrial from seeking a portion of Apple Watch profits allegedly tied to the patented pulse-oximetry technology. Masimo and Cercacor Laboratories Inc., a Masimo spinoff, "do not even attempt to show" that four purported trade secrets "were singled out by Apple as particularly vital" to the technology, Apple told Judge James V. Selna of the US District Court for the Central District of California.
Selna on May 1 declared a mistrial after a jury in Santa Ana, Calif., deadlocked, unable to decide whether Apple stole the medical device company's secrets to craft the pulse-oximetry sensor introduced with the Series 6 Apple Watch.
The ITC had delayed issuing the final decision it announced Thursday at least twice, with its most recent punt on Oct. 23.