BREAKING NEWS: Dick Smith Shareholders Sue Nick Aboud & Former CFO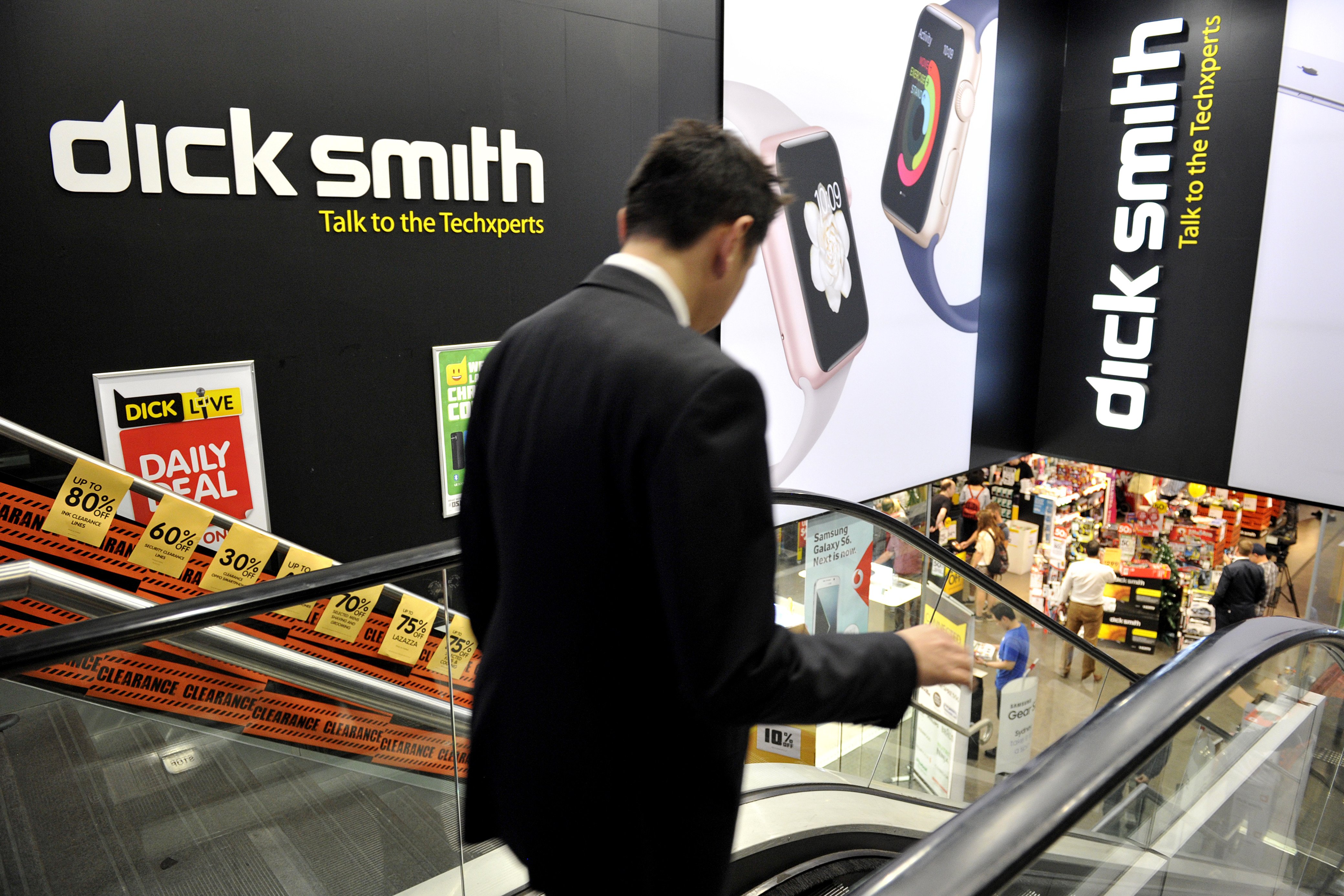 It had to happen, disgruntled shareholders who were one minute told that Dick Smith was a retail success story to then lose all their money after the Company went broke are now going after former CEO Nick Aboud and former CFO Michael Potts for misleading conduct.
Dick Smith went into receivership in January 2016.
The class action which has been served in the NSW Supreme Court by Bannister Law on behalf of shareholders, alleges that the company and directors published misleading and deceptive financial information to the stock market in 2015.
The action is based on the purchased shares between February 16, 2015 and January 3, 2016, in which period $803m worth of shares traded.
The shareholders claim that the financial information released "did not give a true and fair view of the financial performance of DSHE and were not prepared in accordance with the Australian Accounting Standards," a statement released by Bannister Law said.
The class action claims that financial statements released by the company artificially inflated its reported profit.
"The inflated reported profit and overstatement of EBITDA meant that shareholders did not have an accurate picture of the financial health of the company when they purchased DSHE shares throughout 2015," Bannister Law principal Charles Bannister said.
"They have collectively lost several million dollars," Mr Bannister said.
"We are eager to pursue this class action so that affected shareholders can be compensated for the misleading and deceptive conduct of DSHE and its two former directors."
Bannister Law senior solicitor Milan Cakic said that the claim is against a $150m insurance policy covering Dick Smith's liquidation.
If it is proved that the directors of the Company lied or mislead shareholders the insurance Compay could invalidate the policy that the directors are now hiding behind.
"We understand that there might be other parties such as a syndicate of banks, they may be looking to claim against that same policy so it's a matter of who gets to it first," he said.
"The case is likely to run for two years.
"This will not be a walk in the park."
Shareholder Rodney Van Royden said he relied on the Dick Smith annual report and trusted that it gave an accurate picture of the company.
"It is apparent that there was a lack of transparency around the company's true state of affairs," Mr Van Royden said.
"Wrongdoers should be held accountable. The victims deserve compensation."
Lenders National Australia Bank and HSBC filed a claim against the company earlier this year after Dick Smith's collapse.