Apple Tipped To Tank This Week As Demand For iPhone's Go South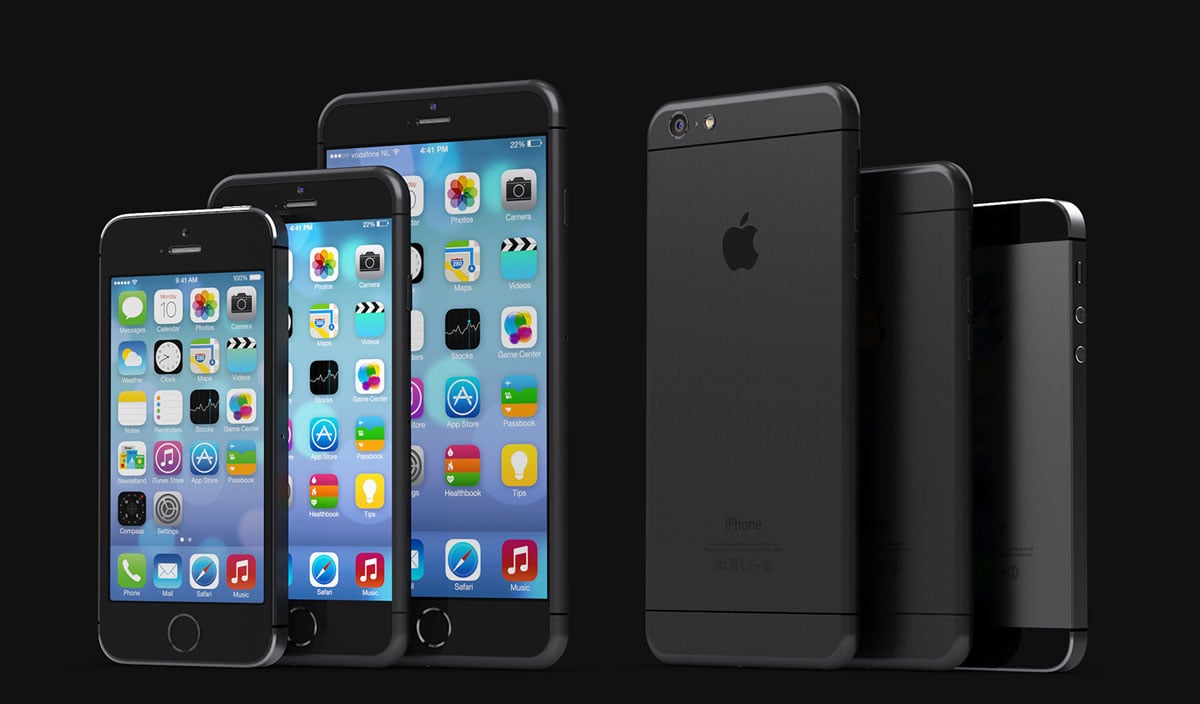 When you are Apple and you have over $240 Billion in the bank, it does not really matter if things start to go pear shaped, the worst thing that could happen is that their ego's and they are big at Apple, get dented and their brand image goes South.
This week Apple is expected to tell investors that iPhone sales have peaked and are in fact going backwards which will be the first time since the device went on sale in 2007.
MacBook sales are down by over 15% and Apple Watch shipments are predicted to fall 25% this year despite the launch of a new Apple Watch 2 model, reports KGI Securities analyst Ming-Chi Kuo.
Last year Apple sold about 10.6 million units of its wearable in eight months; however, Kuo says that even with the launch of a new model and twelve months of sales, shipments will only reach about 7.5 million units in 2016.
Kuo blames an "immature wearable device market" and several device shortcomings (dependency on iPhone, no killer app, poor battery life, etc) for the sales decline.
That drop isn't a surprise to those who've been listening.
Apple CEO Tim Cook and his team in January predicted a slide in total revenue and cautioned that iPhone sales would see their first-ever slump in the three months ended in March. The company reports fiscal second-quarter results on Wednesday morning Australian time.
The bigger worry is whether this signals a tough year overall for the world's largest public company. Analysts who cover Apple think that's exactly what it means, citing the ho-hum reaction to last year's iPhone model, the 6S.
"Given the similar form factor for the iPhone 6S and softer smartphone global demand trends, we anticipate down year-over-year iPhone sales for the remainder of [fiscal] 2016," said T. Michael Walkley, an analyst with Canaccord Genuity.
Another issue facing the Company is that the blocking of Apple mobile entertainment services in China where Apple has been witnessing record growth for their products, poses fresh challenges for the tech company.
The news late last week that all online book and film services had gone dark in China came at a vulnerable moment for the company.
Apple executives had flagged the growing services business as a potential source of revenue as sales of the company's flagship devices level off, upping the stakes for success in China, said analyst Bob O'Donnell of TECHnalysis Research.
"It raises questions in an area that we know long-term is going to be very strategically important to Apple," he said.
The New York Times reported on Thursday that a state regulator demanded Apple halt the service. The move came after Beijing introduced regulations in March imposing strict curbs on online publishing, particularly for foreign firms.
Still, the outage is only troubling if it persists, O'Donnell said. Apple said in a statement on Thursday that it hopes to make the services available to customers in China as soon as possible.
Apple has a strong track record of working with officials in China, where it has launched a series of services including mobile payment Apple Pay, but some analysts questioned whether the company may receive a chillier reception in the future.
"Is this the beginning of more pressure on Apple by the Chinese government?" asked analyst of Frank Gillett of research firm Forrester. "It's a symbolic turn, and the question is to what extent is it a harbinger."
The company released its book and movie services in China only late last year, leaving Chinese consumers little time to form a habit.
"People who are buying iPhones in China aren't buying them for iTunes," said O'Donnell. "They are buying it for the status and the cachet of owning an Apple product, and that is really more about the hardware."
Chinese consumers' appetite for the phones themselves will be critical to quarterly earnings. Apple is expected to post its first-ever quarterly drop in iPhone sales, to about 50 million units, reflecting a saturated global market.
Wall Street expects adjusted earnings per share to drop 14 percent to $2.00 and revenue to drop 10 percent to $52.0 billion, according to Thomson Reuters.
<