Apple Takes On Amazon Echo With New HomePod Update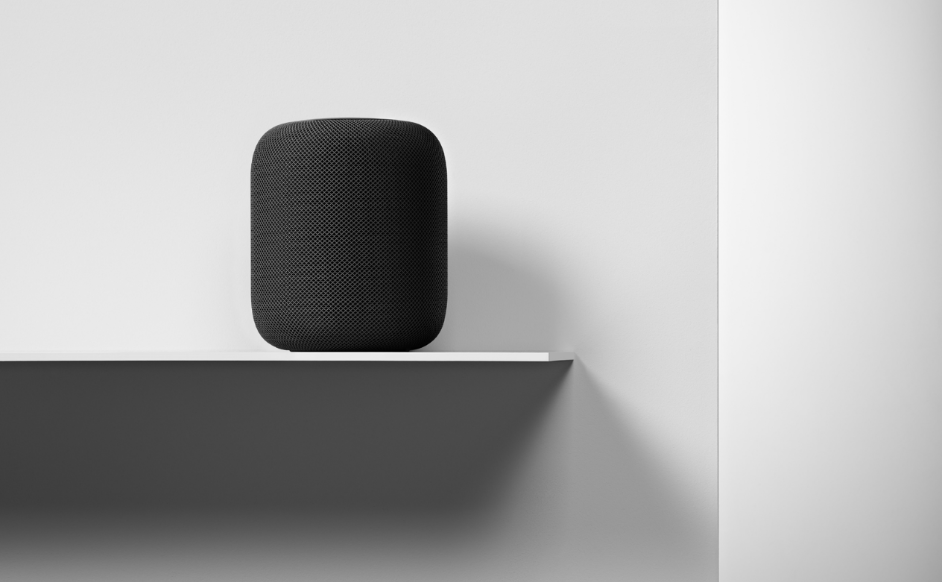 Apple has sought to narrow the gap between its HomePod smart speaker and those from Amazon and Google, unveiling a slew of new features including phone calling and multiple timers.
Launched in February this year, Apple has sustained notable criticism for its HomePod, with some commentators asserting its smart assistant capabilities – powered by Siri – are significantly behind the likes of Amazon's Alexa and Google Assistant.
Despite robust audio components, the HomePod has been slammed by some users for leaving a 'white mark' on coffee tables.
Announced at its hardware event overnight, Apple has confirmed a slew of new functionalities will land on the HomePod including; multiple timers, making/receiving phone calls, and lyric searching.
Further aligning with Apple's ecosystem, the HomePod is connected to Apple Music for direct music streaming.
The forthcoming free update will also deploy 'find my iPhone' functionality to the HomePod, similar to the Apple Watch.
'Siri Shortcuts' will enable users to set routines with their iPhone and iPad – e.g. "Hello Siri, good morning" could automatically turn on compatible kitchen lights, whilst announcing a person's daily schedule.
Apple has not confirmed when the HomePod update will rollout, however, commentators speculate it may be close to the debut of iO2 12 on September 12th (US time).
Further information is available from the Apple Newsroom here.