Amazon Scales Back Direct Sell, Pushes Marketplace
E-commerce behemoth Amazon is reportedly scaling back its direct sell business, with its third-party Marketplace tipped to be a near replacement.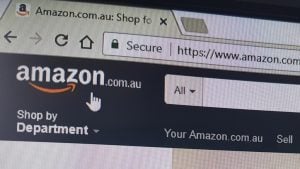 According to Forbes, last week several suppliers received notice of removal from Amazon's vendor list, thereby pushed onto its Marketplace.
The news comes as e-tail competition continues to mount, with local giant Kogan.com announcing its own marketplace yesterday, further taking on Amazon and eBay Australia.
Amazon asserts the move is part of its regular review process, however, some commentators claim it's the beginning of a long-term strategy shift.
Reports suggest suppliers with less than $5 million in sales are amongst the most hit.
By transitioning to limited inventory and a commission based third-party sales model, the e-commerce giant is tipped to free up its balance sheet without committing to purchasing goods.
The shift away from buying wholesale supplies is set to notably impair vendors, with impact on consumer pricing unclear.
In its recent quarter, Amazon revealed third-party products constituted 52% of total merchandise unit sales – reportedly up 43% in the last four years.