ACCC Green Lights Wesfarmers' Catch Group Buy
The Australian Competition and Consumer Commission (ACCC) will not block Wesfarmer's proposed $230 million purchase of online retailer, Catch Group, with market competition unlikely to change.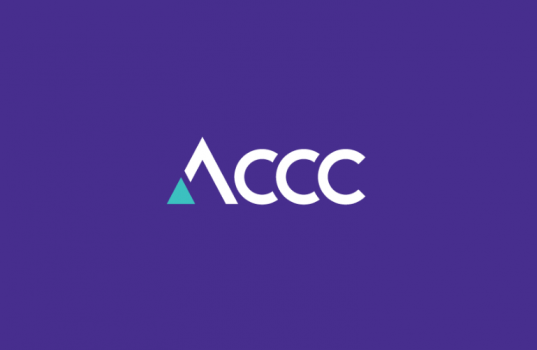 Wesfarmers is the owner of discount retailers such as Kmart and Target in Australia, who operate 505 physical outlets and online stores.
Kmart, Catch and Target sell a variety of consumer products, from clothing to homewares, and electronics.
Catch is known for selling out-of-season, overrun or clearance products, as well as growing an online marketplace with third-party sellers.
"We reviewed whether Wesfarmers' retail position could be leveraged into online sales and marketplaces in an anti-competitive way," claims ACCC Commissioner, Stephen Ridgeway.
"The current growth in online marketplaces is fostering competition between providers, and feedback indicated that Wesfarmers' proposed acquisition of Catch would be unlikely to change that level of competition."
As previously reported, in June Wesfarmers downgraded its profit forecast for the Kmart Group.
Wesfarmers blamed "cautious consumer sentiment" plus stock availability shortages, with EBIT tipped to fall more than 10% for the 2019 financial year.
The ACCC claims stakeholders "consistently" informed it that Catch and Wesfarmers [inc. Kmart and Target] are "not close competitors" due to business model differences.
Catch Group is a privately owned Australian entity, with its discount online marketplace launched in 2017.
The news comes after the ACCC commenced its review of the proposed acquisition in June, amid a sluggish retail landscape and growing online sales.
Wesfarmers has pledged to ramp up its digital capabilities, with the acquisition of Catch tipped to take on Kogan and Amazon to a lesser extent.