ACCC Slam Facebook & Google For 'Market Distortion'
The ACCC's landmark 'Digital Platforms Inquiry' has slammed tech giants (notably Facebook and Google) for distorting the local market, impairing several businesses from competing "on their merits."
Disclosed in a hotly anticipated 600-page report, the ACCC's findings analyse the affect of digital tech giants on competitiveness, news accuracy, consumer data privacy and more.
The 'world-first inquiry' is being closely watched by international regulators, with today's historic report tipped to have a ripple-effect globally.
The document includes 23 recommendations to remedy the adverse effects of digital tech giants, "many which flow on from the dominance of Google and Facebook."
The ACCC has identified 5 core adverse affects, including Google and Facebook's distortion of a fair marketplace, within advertising, media "and a range of other markets."
"The dominant digital platforms' response to the issues we have raised might best be described as 'trust us'," claims ACCC Chair, Rod Sims.
"There is nothing wrong with being highly focused on revenue growth and providing increasing value to shareholders; indeed it can be admired"
"But we believe the issues we have uncovered during this Inquiry are too important to be left to the companies themselves."
"Action on consumer law and privacy issues, as well as on competition law and policy, will all be vital in dealing with the problems associated with digital platforms' market power and the accumulation of consumers' data."
The ACCC claims digital tech giants' easy acquisition of start-ups has the potential to remove future competitive threats, and gain further market power via data access.
The watchdog is thereby recommending changes to Australia's merger laws, expressly requiring consideration of competition, and consumer data.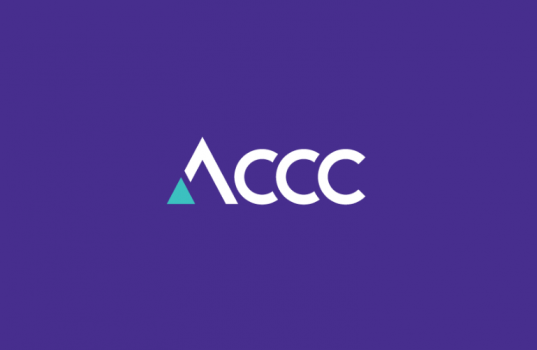 The ACCC also wants tech giants to agree to a notification protocol, alerting the commission should proposed acquisitions which impact competition in Australia.
Concerns of privacy and protection also run throughout Inquiry findings, with some "problematic data practices" identified which could cause "consumer harm."
The ACCC claims also it's "well advanced" into several data practice investigations, to determine whether there has been a contravention of Australian Consumer Law.
The regulator is also recommending the introduction of a "general prohibition on unfair commercial practises" – for data practises that "do not neatly fit" within existing consumer law.
"Introducing this broad, flexible prohibition will increase consumer protections in fast-moving digital markets to safeguard consumers' ability to make informed and genuine choices," adds Mr Sims.
Recommendations include the prohibition of unfair contract terms attracting civil pecuniary penalties, "not just voidable as they are now."
Other suggestions include a mandatory standard to bolster digital platforms' internal dispute resolution process, with an ombudsman scheme established.
Concerning privacy, competition and consumer protection issues in digital markets, the ACCC proposes a strengthening of the Privacy Act, broader reform of privacy law, introducing a digital platform specific privacy code, plus a statutory tort for serious privacy invasions.
"We're very concerned that current privacy policies offer consumers the illusion of control but instead are almost legal waivers that give digital platforms' broad discretion about how they can use consumers' data," Mr Sims said.
"Due to growing concerns in this area, we believe some of the privacy reforms we have recommended should apply economy wide."
Read the ACCC's full Digital Platforms Inquiry here.