HP Has A Crack At Delivering A Windows Chromebook Competitor No Boot Time Mentioned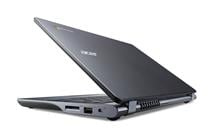 Called Stream Windows the new notebook is tipped to be priced similar to a Chromebook however big questions are being asked to how HP will get the device to boot as quick as Chromebook with the new Acer touchscreen Chromebook is now down to 7 seconds. 




HP revealed its rumoured attempt to create a Windows-based version of its Chromebook overnight.




The HP Stream is said to be compact notebook with a 14-inch, 1366×768 display and a low-power quad-core AMD A4 processor, with the Windows 8.1-based computer measuring 0.7 inches thick, weighing 1.7 kilo, and using a fanless design.




Equipped with Radeon R3 graphics, 2GB of RAM and 32GB of storage, Liliputing notes the Stream will include 100GB of Microsoft OneDrive storage for two years, similar to the Google Drive deal provided with Chromebooks. The notebook also has one USB 3.0 port, two USB 2.0 ports, HDMI, and a microSD card reader, connectivity extends to Wi-Fi, Bluetooth 4.0, and Miracast support, and its 32Whr battery is said to last for up to 6.5 hours. 

In Australia Woolworths recently moved to using Acer Chrombooks after the Company started moving 25,000 employees over to the Chrome OS.




There is also speculation that HP is trying to launch a cheap Windows 8″ tablet in an effort to compete with several new Chinese branded Windows tablets that are set to be launched in Australia.