NBN Gearing For 5G: Report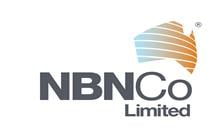 It said Paul Fletcher – parliamentary secretary to
Comms Minister Malcolm Turnbull – was due to make the announcement as part of a
speech at the Mobile World Congress in Shanghai yesterday where he was
replacing NBN chief executive Bill Morrow, who was unable to attend due to a
death in the family.

The 5G systems are set to be released commercially by 2020 with the promise of
10Gbps downloads speeds, near-zero signal lower lag times for things such as
driverless cars, and super-low battery consumption.

An early transcript of Fletcher's proposed speech, published yesterday on his
government Web site did not contain any reference to NBN 5G, but presumably
Fairfax had a tip-off. The media outfit certainly spread it widely, on its
Melbourne and Sydney dailies, as well as the Fin Review – and even the rural
Land newspaper.

The reports come as a report co-commissioned by NBN and funded by its supplier
Ericsson claimed that the $41 billion project was delivering the fastest
commercial fixed-wireless Internet services in the world – see following
report.