Sony Gets New Boss As Profits Soar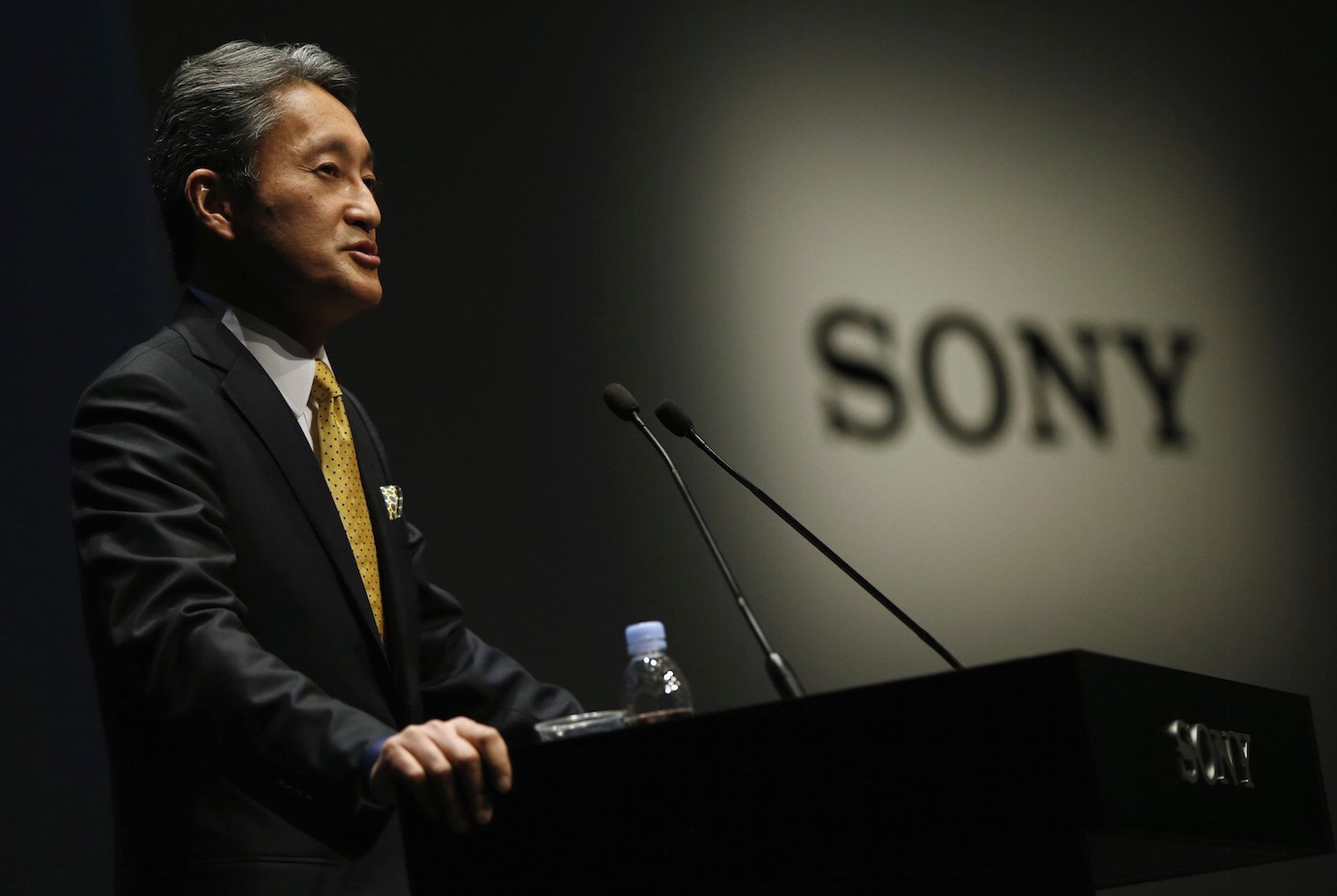 Sony boss Kazuo Hirai who oversaw 15 profit downgrades during the past 7 years is stepping down at Sony on a high.
On Friday the group reported an operating profit of A$3.9 Billion for the October-December quarter, up from 92.4 billion yen a year ago. That was Sony's highest third-quarter profit ever and far above a consensus estimate of 240.8 billion yen, according to Reuters data.
Hirai is being replaced by Kenichiro Yoshida who is regarded as the man who steered Sony back to profitability, Hirai is set to become Chairman.
Yoshida, 58, is highly regarded by analysts and investors for his role in bringing financial discipline to Sony after years of losses from consumer electronics.
Together with Hirai's focus on profitability over growth, the pair have steered the Japanese icon to recovery, with the company projected to post record full-year earnings this fiscal year.
In Australia the Company stepped away from unprofitable business such as the value end of the TV market while growing their sound, PlayStation and digital camera operations.
At one stage as Sony was starting to collapse into a sea of losses, red ink and at Sony Australia, questionable business practises that saw them fined tens of millions by Federal Authorities, management who at the time thought Sony was "invincible" turned on the media for daring to report their mounting problems and tax issues.
Under the reign of Harari and Yoshida, Sony's sold off its Vaio personal-computer business, reshaped its TV set unit and focused on their image sensors and PlayStation games business to rebuild the company.
To his credit Hirari took the helm in 2012 when Sony had hit a low under the control of Welsh executive Sir Howard Stringer.
Once a market leader for consumer electronics including iconic devices such as the Walkman and PlayStation, its smartphone division struggled due to lack of investment in new technologies, while Microsoft's Xbox captured more of the console market. By the mid-2000s, Sony had fallen behind Apple and South Korean rival Samsung.
Announcing his 11% jump in profits, "It excites me to hear more and more people enthuse that Sony is back again," Mr Hirai said.
"As the company approaches a crucial juncture, when we will embark on a new mid-range plan, I consider this to be the ideal time to pass the baton of leadership to new management, for the future of Sony and also for myself to embark on a new chapter in my life."
"Hirai achieved the mid-term plan and is leaving at a high," said Atul Goyal, an analyst at Jefferies Group. "He can go down in history books as the person who turned around Sony, but it was Yoshida driving things behind the scenes."
Yoshida, a 30-plus year Sony veteran, spent much of his career outside the company's core electronics operations, including stints in the U.S., the finance division and investor relations. From 2000 to 2013, he mostly worked for the So-net internet business, rising to the head of the unit in 2005 and taking it public.
He became deputy CFO in December 2013, when Hirai appointed him after a year of struggling to contain losses in consumer electronics. The following year Yoshida oversaw the sale of Sony's Vaio laptop business and was appointed to CFO, where he made the difficult decision to scale back and restructure the mobile phone division.
"In terms of his management skills, I think he is the best executive in Japan," Goyal said of Yoshida. "He knows Sony inside out and is content in playing to his strengths for profitable growth. He changed Sony's mindset from transactional business — sell one TV or a smartphone and you're done — to a recurring, subscription mindset."