Samsung Introduces 8GB LPDDR4 Mobile DRAM For Next-Gen Devices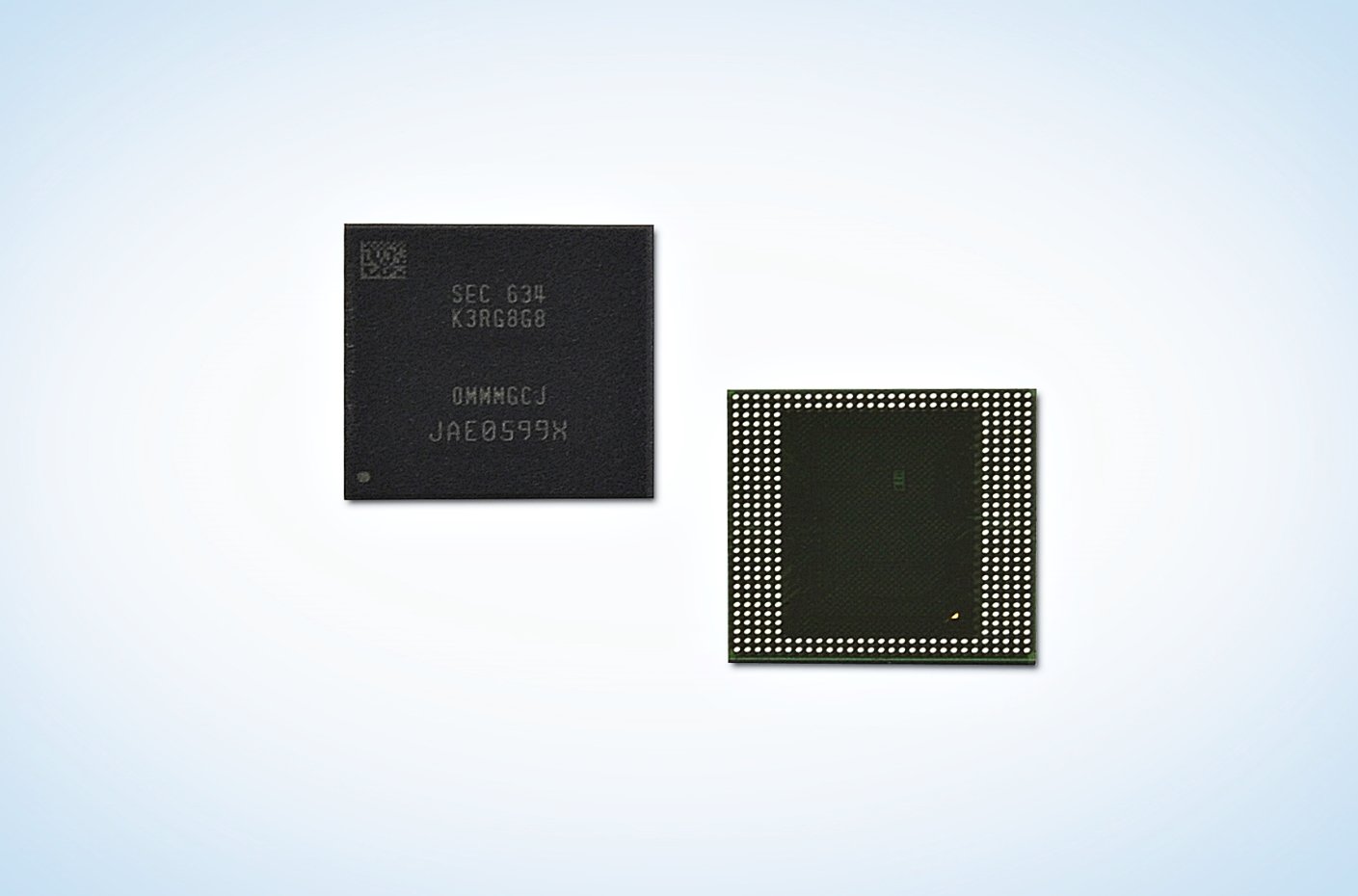 Samsung is introducing what it states is the industry's first 8GB LPDDR4 mobile DRAM package, designed for next-gen, flagship mobile devices.
Samsung states that the package "is expected to greatly improve mobile user experiences, especially for those using ultra-HD, large-screen devices".
The package utilises four of the newest 16GB LPDDR4 memory chips, along with 10nm-class process technology.
Samsung advises that the 8GB LPDDR4 operates at up to 4,266 Mbps, twice as fast as DDR4 DRAM for PCs working typically at 2,133 Mbps per pin, stating that equipping tablets with 8GB of LPDDR4 will enable virtual machine operation, along with smoother 4K UHD video playback.
Samsung states that "much more efficient power consumption" is provided due to the use of the latest 10nm-class process technology, along with its proprietary low-power circuit design, which enables the memory chip to double the capacity of its 20nm-class 4GB DRAM package, while consuming approximately the same amount of power.
"The advent of our powerful 8GB mobile DRAM solution will enable more capable next-generation, flagship mobile devices around the world," Joo Sun Choi, Samsung executive vice president of memory sales and marketing, commented.
"We will continue to provide advanced memory solutions offering the highest values and leading-edge benefits to meet the escalating needs of devices having dual-camera, 4K UHD and VR features."