REVIEW: D-Link 1080p Dual Camera, Weatherproof, Camera With Future Proof Base Station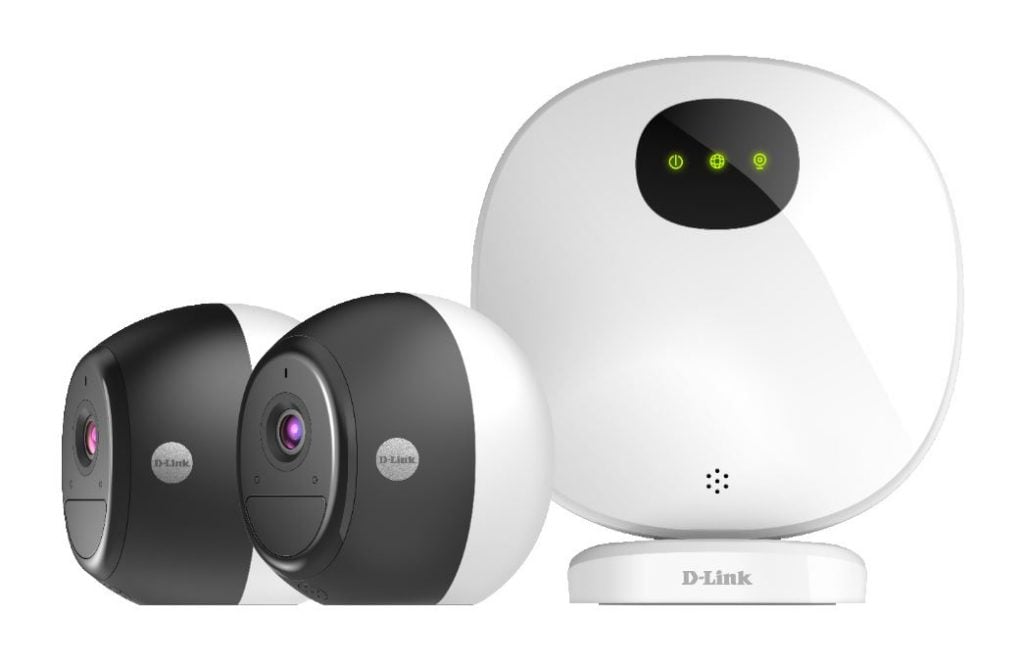 It appears that one of the hot new categories out there is top end 1080p security cameras for the home with Arlo, Uniden and D Link launching new offerings in Australia and if you talk to any police force in Australia, they love the battle, because these little beasts are actually reducing home break ins. 
This is because Australians have taken to security cameras with vision from home or business cameras being used every night on TV news stories.  
D-Link is one of the world's leading consumer network Companies who have just launched a $799 1080p Omna Wire-Free indoor/outdoor surveillance kit comes with two Wi-Fi cameras that are tipped to last "months", we still have to test this.  
It consists of a base station that once to connected to the internet allows one to configure the cameras quickly.  
The big trend is to Wi Fi operated devices similar to the D Link offering that deliver high quality images day and night over older hard wired security cameras that often lack the vision quality that the new D Link kit delivers.  
With wireless the big benefit is the lack of cables, this is achieved using advanced rechargeable batteries that are packed into a large area of the weather and dust-resistant camera. 
The D Link cameras deliver Full HD 1080p video capture, which is significantly clearer than a Full HD camera and they also support both Amazon Alexa and Google Assistant so they can be easily incorporated into a Google Home or Alexa eco system.  
The content you capture can be stored to a locally connected microSD Card or USB Hard Drive or you can buy an annual subscription to the D Link cloud storage. The first 3 months come free.  
Set up was easy, however, we had a power failure and I could not get the cameras back online, so I had to reset the entire system and that was a more difficult process. 
That aside the quAlity from the cameras and the access to the camera vision via a tablet or mobile was excellent.      
The D-Link's Omna Wire-Free Indoor/Outdoor Surveillance Kit is also stylish with the cameras looking remarkably similar to the Arlo Cameras released last year.  
This is not a criticism but more a compliment because some cameras we have seen are big and bulky and this egg shaped cameras work well when mounted as it packs a lot of battery. 
The kit comes in box packed with two motion-sensitive, weatherproof security cameras the cables for charging the batteries and the base station.  
To get up and running it's best that you plug in the base station, power it on and using the supplied Ethernet cable plug the base station into your router and then wait till the base station recognises the connection.  
Underneath the base station and the cameras are unique bar codes.  
These are important as you need to scan them to get online. 
If you don't have the My D Link app you need to download it to your phone.  
Once this is activated it is important that you bring the base station online first. 
All you do is scan the bar code on the bottom of the base and follow the instructions.  
Once online you can then connect the cameras one by one using the bar codes on the bottom of each camera.  
All you need to do this is a QR scanner.  
The cameras can be set to several ways to monitor your home for signs of movement and instantly record to a storage system. 
The D Link base station also has a USB port for attaching a portable hard drive to store security videos. 
The Omna lacks the ability to set up motion detection zones however I am assured that D Link is working on this issue. Motion often equals battery problems because each and every time there is motion the security camera is activated and sometimes this can be a tree or cat or even a nocturnal creature. 
Conclusion 
I am a hard core believer that the best products come from Companies that are experts in their chosen profession. Not like Microsoft who is suddenly doing headphones.  
D Link is a hard core networking Company who deliver some of the best Wi Fi and MIMO networking technology for households and businesses.  
Their new cameras have been well thought out are sturdy and easy to set up, just don't have a power failure. The quality of the images is excellent however the rendering of the images to the mobile from the cameras can sometimes be slow and D Link has to work on this.  
For the money and the fact that you are getting both a base station which will allow you to configure additional IOT and Wi Fi network products in the future and two excellent cameras makes this kit a worthwhile purchase.  
Rating 9/10