Next-Gen Suunto Smartwatch With Wear OS Hits Oz Shores
The next-gen Suunto 7 premium smartwatch, which is powered by the Qualcomm Snapdragon Wear 3100 and now comes with support for Wear OS by Google, has been officially launched in Australia.
It is now available for $799 at JB Hi-Fi, Suunto's website and other specialty retailers.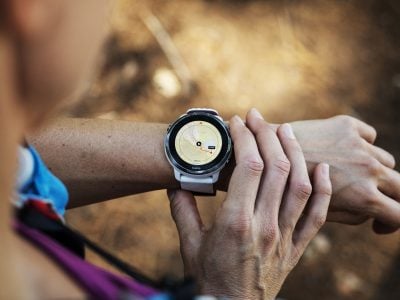 "Whether sport is your passion or your lunch-hour escape, we live in a blended life that demands a technology partner who does not sacrifice functionality in sport of everyday use," said Heikki Norta, chief digital officer and president of Connected Devices and Digital Services at Suunto's parent company, Amer Sports Corporation.
"Suunto set out to overcome the challenge of designing a smartwatch with robust sports watch features, and vice versa, in order to help users get the most out of both their sports and they busy lives."
"Combining Suunto's decades worth of versatile sports and outdoor expertise with the helpful smartwatch features from Wear OS provides an incredible opportunity for us to inspire new and expanding audiences to explore their surroundings, wherever those adventures might take them."
Suunto's latest flagship model is designed to be a cross between an everyday smartwatch and a rigorous sports watch, and is shock-proof, waterproof and dirt proof.
With the integration of Wear OS and all of its smart features, users have access to thousands of personalised apps including Google Assistant, Google Pay and Google Fit, while also having the choice of over 70 sports modes and access to offline outdoor maps.
"The Suunto 7, based on out advanced Snapdragon Wear 3100 platform, is the first smartwatch to deploy the dedicated sports experience mode with up to 12 hours with continuous GPS tracking or up to 48 hours in daily use enabled by our platform," said Pankaj Kedia, head of Qualcomm Wearables.
"We are delighted to be collaborating with Suunto to combine the best of sports, style and smarts in this powerful smartwatch designed for both the extreme and casual athletes."