NBN Co Extend 40% Extra Capacity Aid Till July
The NBN Co has extended its offer for up to 40% additional capacity to internet providers at no extra cost for another two months, as it seek to ensure Australians remain connected during the coronavirus pandemic.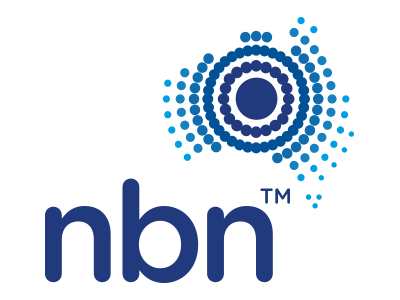 Local internet providers are able to access an extra 40% capacity at no cost through the June and July billing periods.
The NBN Co is also extending its offer to internet providers to increase average download data limits for standard Sky Muster services to 90GB [average] for another two months.
The offer came into effect at the end of March, and seeks to provide an extra 45GB for each standard Sky Muster service at no additional cost to internet providers.
"We are extending these offers by another two billing periods because we know how crucial it is for the nation to have access to reliable and fast broadband services as Australians continue to work, study and be entertained at home," states Brad Whitcomb, NBN Co Chief Customer Officer – Residential.
"Whether it's through this additional up to 40 per cent capacity available to internet retailers at no extra cost, our support for Sky Muster customers, or the $150 million of financial relief and assistance we recently announced to help keep low-income households and small and medium businesses facing hardship stay connected, nbn is here to support internet providers and Australians through this pandemic."
The NBN Co's initial capacity offer was launched in March to give internet providers pricing relief as they battle higher COVID19 related user demand.
The offer was initially for the three months to May, however, has been extended through to July 2020 as demand continues to track 'above pre-COVID 19' levels.
In some cases, the offer to increase data limits for standard Sky Muster services will effectively double average monthly download limits on retail plans offered to standard Sky Muster customers.
The NBN Co says it will be left up to internet providers to decide how they will implement this for their customers.
"We are seeing increased demand for higher speeds as customers reassess their demands during social isolation and make sure they have the broadband service to support it," states Mr Whitcomb.
"It is always important to speak to your internet provider to ensure you are getting the broadband service you need to support your work, study and entertainment needs."
The NBN Co is the wholesaler of Connectivity Virtual Circuit (CVC) which internet providers price to supply high-speed broadband services to residential and business customers.
Traffic congestion and slower broadband speeds and occur for customers when internet providers fo not purchase (or provision) enough capacity.
To learn more about what the NBN Co is doing to support Australians through COVID-19, or for tips on how to make the most of your NBN connection visit the NBN Co's website here.