Myer In Play Online JV & 5M Loyalty Members Deal Being Considered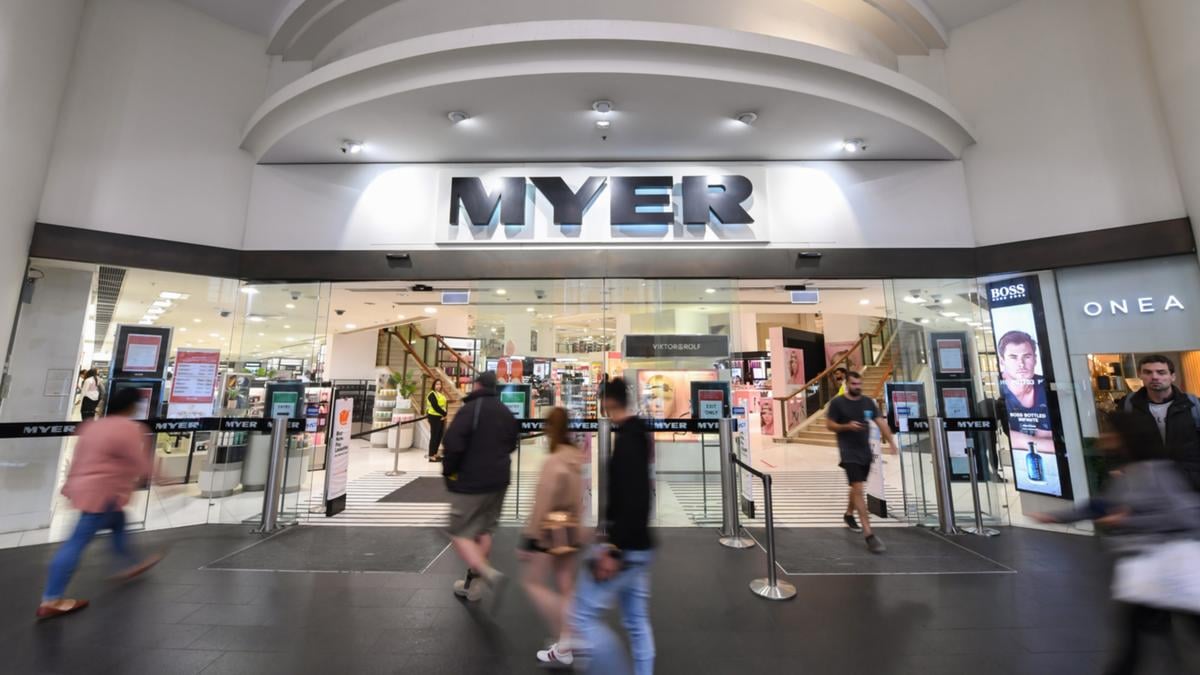 Myer is in play in more ways than one, with the Melbourne based retailer facing approaches from a white knight, they are also trying to offload several of their house brands, while also contemplating a new approach for their online retailing operation claim insiders.
According to sources Myer is testing the waters for an "Online" joint venture or spin-off, which in theory could see a new strategic or financial investor take a stake in its $600 million a year online retail business.
According to the AFR Myer and its bankers have approached a handful of potential backers, including Australian online retailers Catch owned by Wesfarmers and Kogan to see if they have an appetite to invest in a Myer joint venture.
The move comes as major Myer shareholder Premier Investments who recently hired former JB Hi Fi CEO Richard Murray also try to work out what they are going to do with their Myer shareholding. Premier, which raised its stake from 10.8 per cent to 15.8 per cent last month, is seeking to take control of the Myer board by forcing all three non-executive directors to step down and appointing two of its nominees and an independent chairman.
Currently Myer has no immediate plans to raise capital through a share placement, however the has received approaches from a potential white knight's keen to help it resolve a four-year standoff with Solomon Lew's Premier Investments.
Some insiders claim that what investors are after in particular online operators such as Temple and Webster is Myer One's loyalty members base which has over five million subscribers.
The SMH recently claimed that based on the value of pure-play online retailers such as Temple & Webster, which is worth $1.5 billion, and Virgin's Velocity Frequent Flyer program, these assets could be worth more than Myer's total market value of $390 million.
Myer shares slipped 1 per cent to 47¢ on Tuesday amid market speculation the retailer was considering issuing shares to a major supplier at 30¢ a share. Myer said the speculation was "nonsense".
Myer is currently being advised by Luminis Partners, who are working on trying to monetise growth from Myers online and rewards businesses.
An OnlineCo joint venture is just one of a handful of potential strategies understood to have been tossed around inside Myer, at a time when the retailer and its board is under considerable pressure.
The pressure's is expected to come to a head in the coming two months, as Myer releases its FY21 results and heads to its annual general meeting.
Currently the retailer had cash of $275 million at the end of January and $75 million of debt, taking net cash to $201 million and negating the immediate need for a capital raising.
However, it had $1.7 billion in lease liabilities and might need cash to exit leases as more stores are closed or scaled back in future.
This morning the Australian claimed that Myer is moving to test the market for three of its in-house labels – Sass & Bide, Marcs and David Lawrence – according to sources.
Myer says that the brands are not currently for sale and that it was business as usual.
But DataRoom understands that there are parties already assessing a potential acquisition of the brands, and they believe an adviser is soon to be appointed for a sale.
They say the move by Myer to sell the labels is part of a decision to keep its focus on running the department store, with apparel groups able to provide more focus on such designer brands.