JB Hi-Fi Opens Galaxy Watch Pre-Orders With $50 Voucher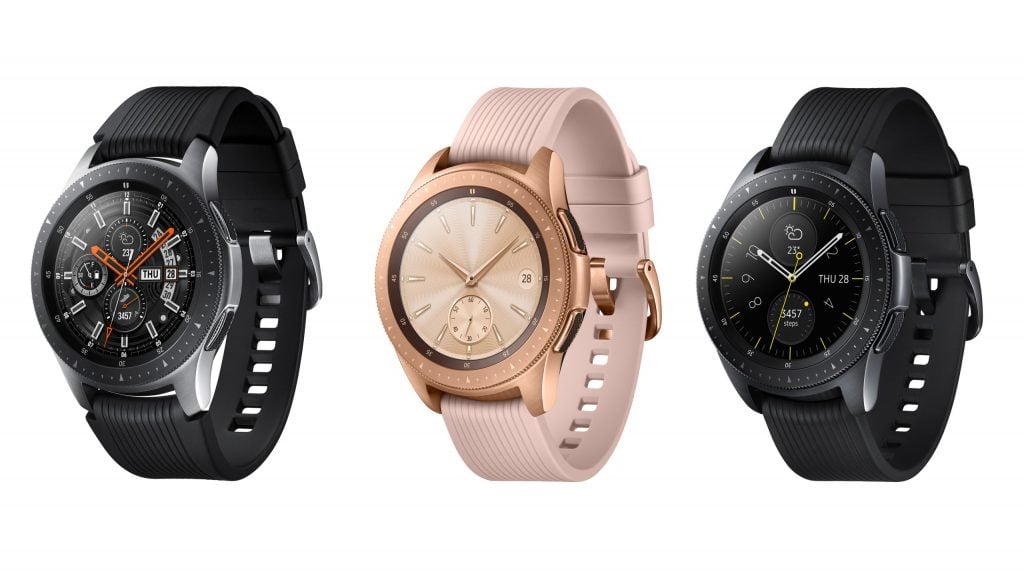 JB Hi-Fi has opened pre-orders for the new Samsung Galaxy Watch, with the retailer offering a $50 gift voucher on purchases before October 3rd.
The new smartwatches – available in 'silver', 'black' and 'rose gold' – will land in stores October 4th, starting from $499.
The retailer is selling both Wi-Fi and 4G models, however, as previously reported the 4G/LTE variant will be fixed to the Telstra network.
Like former Samsung watches, the device will run on Tizen OS, despite being the first in Samsung's new 'Galaxy Watch' range.
Taking on the likes of the Fitbit and Apple Watch, Samsung claims the new Galaxy Watches feature strong health and wellness monitoring capabilities – e.g. heart rate monitoring and GPS tracking.
Catering to both sexes, Samsung new Galaxy Watch is available in either a 42mm or 46mm watch face size.
Pre-ordering is available on JB Hi-Fi's website here, with the accompanying gift voucher emailed two weeks after online purchase.
Further information (including specs) is available on Samsung Australia's website here.