JB Hi Fi In Strong Position To Weather 'Downturn' If It Happens Claims JP Morgan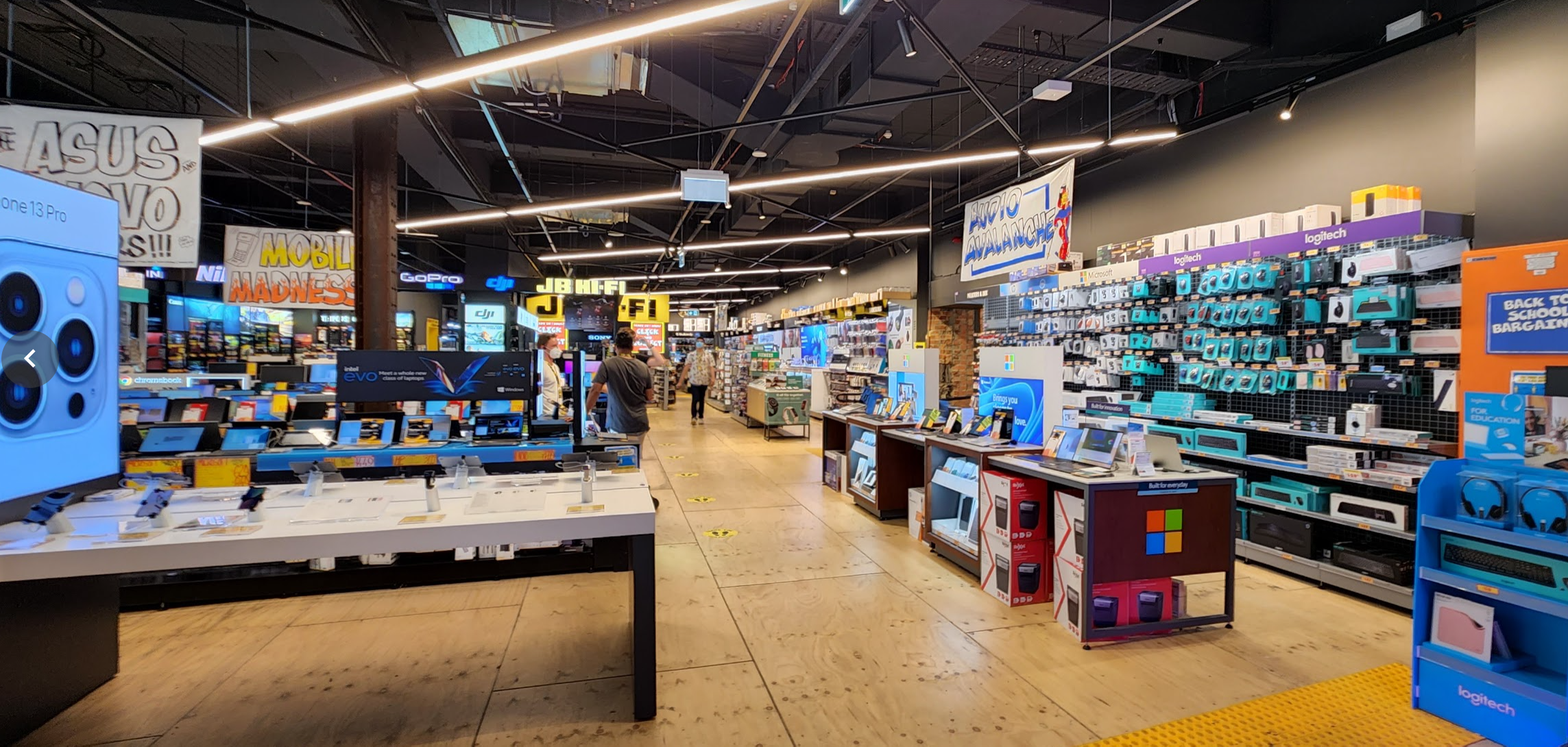 JB Hi-Fi who owns The Good Guys, and Premier Investments whose retail operation is being run by former JB Hi Group CEO Richard Murray, have been picked as the pick of the retailers to withstand a downturn if it happens.
The two organisations were chosen by JP Morgan head of consumer research Bryan Raymond. Solomon Lew's Premier is the owner of brands such as Smiggle, Just Jeans, Peter Alexander, and Dotti.
Mr Raymond believes that $25,000 in accumulated savings per household that has been stashed away over 2020-21 is a buffer that will consumers continue to spend in select stores.
Some consumers are tipped to spend their savings on bigger ticket items such as a holiday or a car.
After more than a decade of dormant inflation, prices consumers pay for everyday items from baked beans to electronics to petrol are on the rise with several analysts tipping a run-on inflation in Australia.
Price increases will be especially felt in weekly costs such as petrol, which is likely to dent budgets by $30 per week and will affect virtually every household in Australia.
Raymond claims JB Hi-Fi is navigating the volatile trading environment well, and is benefiting from strong demand, while pivoting to online without sacrificing profitability.
Mr Raymond said working from home is here to stay, and consumers are likely to upgrade home offices with desks, chairs, and monitors – a gain for JB Hi-Fi through 2025.
"I think most people are still investing in their home offices to some degree. JB is well positioned to continue benefiting from that replacement cycle," he told AFR Weekend.
Recent reporting revealed that during COVID lock downs JB Hi-Fi Australia sales climbed 4.3 per cent while same store sales gained 3.6 per cent.
At appliances and electronics retailer, The Good Guys, sales rose 2.5 per cent, or 1.9 per cent on a comparable store basis in January.
Mr Raymond noted that under JB Hi-Fi's ownership, The Good Guys business has demonstrated better merchandising, category expansion, "premiumisation," more desirable inventory and improved rebates from suppliers.
"The business EBIT margin in the three years leading up to COVID was circa 3 per cent to 4 per cent," Mr Raymond said. "We think that same margin should be circa 6 per cent over the next three years, on a post-COVID normalised basis. That is not due to housing cycle, which is due to the improved quality of that business."
Over the past two years, growth in online across the retail sector has surged, creating opportunities but also headaches because of the lower margins from online.
Mr Raymond says JB Hi-Fi's ability to pivot online is notable, given the online profitability varies across retail from being negative for grocery to extremely lucrative for clothing and footwear.