Harvey Norman Hardly Normal, As Chairman Moves To Prop Up Share Slump
Desperate to pump up his sagging share price, Harvey Norman Chairman Gerry Harvey, has resorted to releasing information ahead of his normal, quarterly or year-end reporting.
Yesterday he claimed that during the past 10-months sales have grown 5.5 per cent in total, he has not released what many analysts want, a breakdown of category sales.
Analysts suggest same-store sales slowed from 7.4 per cent in February, to close to 2 per cent for March and April.
They are forecasting 4.8 per cent comparable sales rates for the year to date.
A big boost in air-conditioner sales during the sweltering weather earlier this year, is what led to a boost of 7.4 per cent in comparable sales growth for February claim analysts.
Last month Gerry Harvey personally tipped in millions of dollars to prop up the share price of Harvey Norman which is down 24%.
The shares started to take a real battering last month after we revealed that both Katie Page and the head of consumer electronics and electrical at Harvey Norman, David Ackery, an 11-year veteran at the mass retailer, sold down shares in the mass retailer.
Yesterday's spruiking of the 10 month sales figures saw the shares fall further to close $0.2cents down at $3.92.
Currently under investigation by ASIC over concerns as to how the company accounts for the financial performance of its franchisees the mass retailer, is also facing the real prospect that they will be targeted by Amazon, especially their consumer electronics, small appliances and electrical business categories which Harvey Norman management refuse to break out sales numbers for.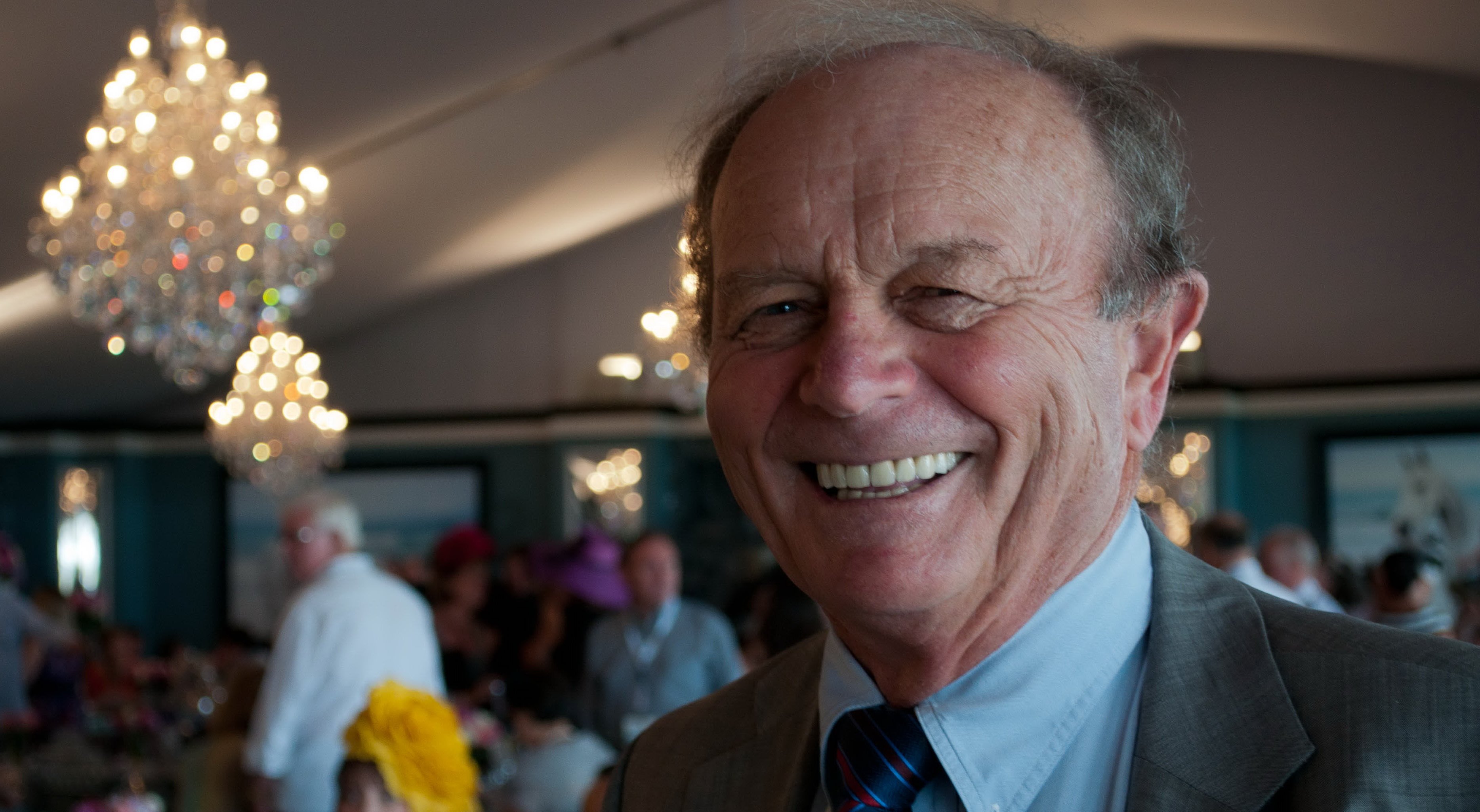 While the Harvey Norman share price was falling yesterday JB Hi Fi's share price climbed to $23.78.
The mass retailer who is also a major property owner is also seen as being vulnerable to a potential weakening in property price growth both with their own properties and the fact that the retailers relying on housing sales growth to boost furniture and appliance growth.
Investment bank Citi recently cut its long-term earnings outlook for the retailer by 30 per cent due to the pending arrival of Amazon.
But analysts suggest same-store sales slowed from 7.4 per cent in February, to close to 2 per cent for March and April to hit the 4.8 per cent comparable sales rates for the year to date.
Analysts pointed to the sweltering summer temperatures and air-conditioner sales on the east coast to explain the 7.4 per cent comparable sales growth for February, which reversed a falling trend from the first quarter to the second quarter of the financial year.
Chairman Gerry Harvey told Fairfax Media the announcement was about "putting out figures, which tell the world exactly what our situation is".
"It's not just about the short sellers, it's about Amazon as well, and what's happening with other retailers," he said.
"We're saying, listen, these are the figures."
The figures follow broker Citi saying recent official retail figures suggest the sector is "on the verge of recession".
The broker's research was based on a 0.1 per cent fall in ABS retail sales for March, pegging growth at just 2.1 per cent compared to a year ago, the slowest rate of annual growth since 2013.
One analyst told Fairfax Media "The momentum has slowed from high single digits to around 2 per cent in March and April."
"Amazon notwithstanding, that's probably where the growth should be,7 per cent is just not sustainable in this market and no one should be surprised."