EXCLUSIVE: Major Row Blows Up Over Supply Of Kogan Appliances, Conflict With Appliances Online
The Melbourne based Residentia Group is facing a backlash from a  major clients after they chose to supply Kogan with their first shipments of white goods appliances.
According to sources the Winning owned Appliances Online are now looking at curtailing their relationship with Residentia Group after it was revealed that they are the Company that have been working with Kogan who earlier this month announced a move into discounted appliances.
Currently Appliances Online and Appliances Online Commercial do around $15M in business with Residentia Group.
ChannelNews understands that the Chinese factory where Residentia was sourcing the Kogan appliances from was The Midea Group who are one of the world's leading manufacturers of consumer appliances.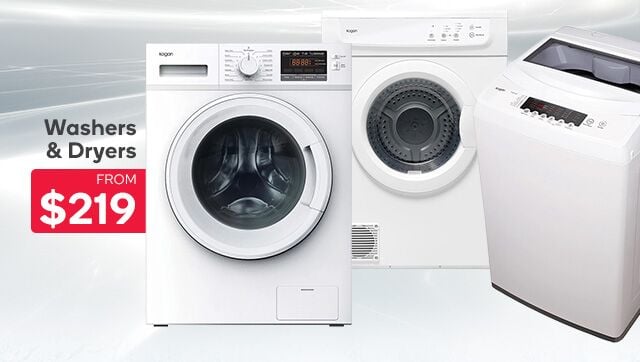 Founded in 1968 in Guangdong, China Kogan is believed to have only used Residentia "To get a feel for who are the manufacturers in China" said one source.
It's also believed that the Residentia Group was used to minimise exposure to what is a new category for Kogan.
Earlier this week Kogan announced that their white goods range was now available for pre-order on Kogan.com.
They said that their new range boasts some of the lowest prices in the market for white goods and home appliances, including fridges, dishwashers, washing machines, dryers, ovens, cooktops and rangehoods.
In a dig directly at Appliances Online Kogan executives said that similar appliances can set customers back double or triple the price of their offering.
They said that the Kogan products were, a game changer for anyone looking for a more affordable way to outfit their home.
Neither Appliances Online, Residentia Group or Kogan have commented for this story yet.
ChannelNews understands that Kogan is looking to deal direct with the Midea Group in an effort to cut out a layer of costs and that Winnings Appliances could also look for new suppliers.
Residentia Group is a private Australian sourcing Company company which was established to develop functional, feature-rich products, tailored to the Australian household.
They claim to work with leading European design houses, we are committed to ongoing research and development. There is no mention of thir links with Chinese manufacturers.
Since our inception the Company claims that they have a forged meaningful partnerships with leading Australian retailers, household appliance resellers, household appliance merchants, developers, home builders and kitchen cabinet makers. With a fundamental belief in collaboration, we believe in working with people for the
John Winning the CEO of Appliances Online said of the competition with Kogan makes no difference to Appliances Online.
"Maybe Harvey's care but Kogan is a discount retailer with no service. If he affects our business then we'd only have ourselves to blame for not doing our. Kogan plays in the price fighter space against JB Hi Fi and The Good Guys. We are a value retailer with free delivery to loyal customers which love us. I can't remember ever having a customer considering shopping with us vs Kogan, we are in a different league".
"They claim to be "customer obsessed".
"We place the highest importance on exceeding our customers' expectations and offer a comprehensive Customer Care Program across all of our brands. We see the value of providing exceptional service for our customers long term and understand the importance of managing after sales service in a timely and efficient manner". he added.
It's not known wether they told Appliances online that they were set to supply an arch rival to the Woinnings owned online operation.
Nathan Carey the CEO at Residentia Group has not returned our calls.