EXCLUSIVE: Court & Garnishee Orders How A Harvey Norman Franchissee Ducks Liability, Even The ANZ Get In On The Act
Consumers who walk into a retail store branded Harvey Norman, are taking a "great risk" claims one consumer, who ended up in an NSW Court this week suing a Harvey Norman branded franchisee to get her money back.
Her actions related to a faulty product claim, but what unfolded was a mystery as to why the ANZ Bank failed to reveal their association with a Harvey Norman franchisee despite a court order.
Mary Zegura a 66-year-old Greystanes pensioner claims that Harvey Norman and one of their Liverpool NSW franchisees, refused to take any liability for her claim and that Harvey Norman should declare that consumers are not actually "buying goods" from aHarvey Norman retail outlet despite being branded Harvey Norman.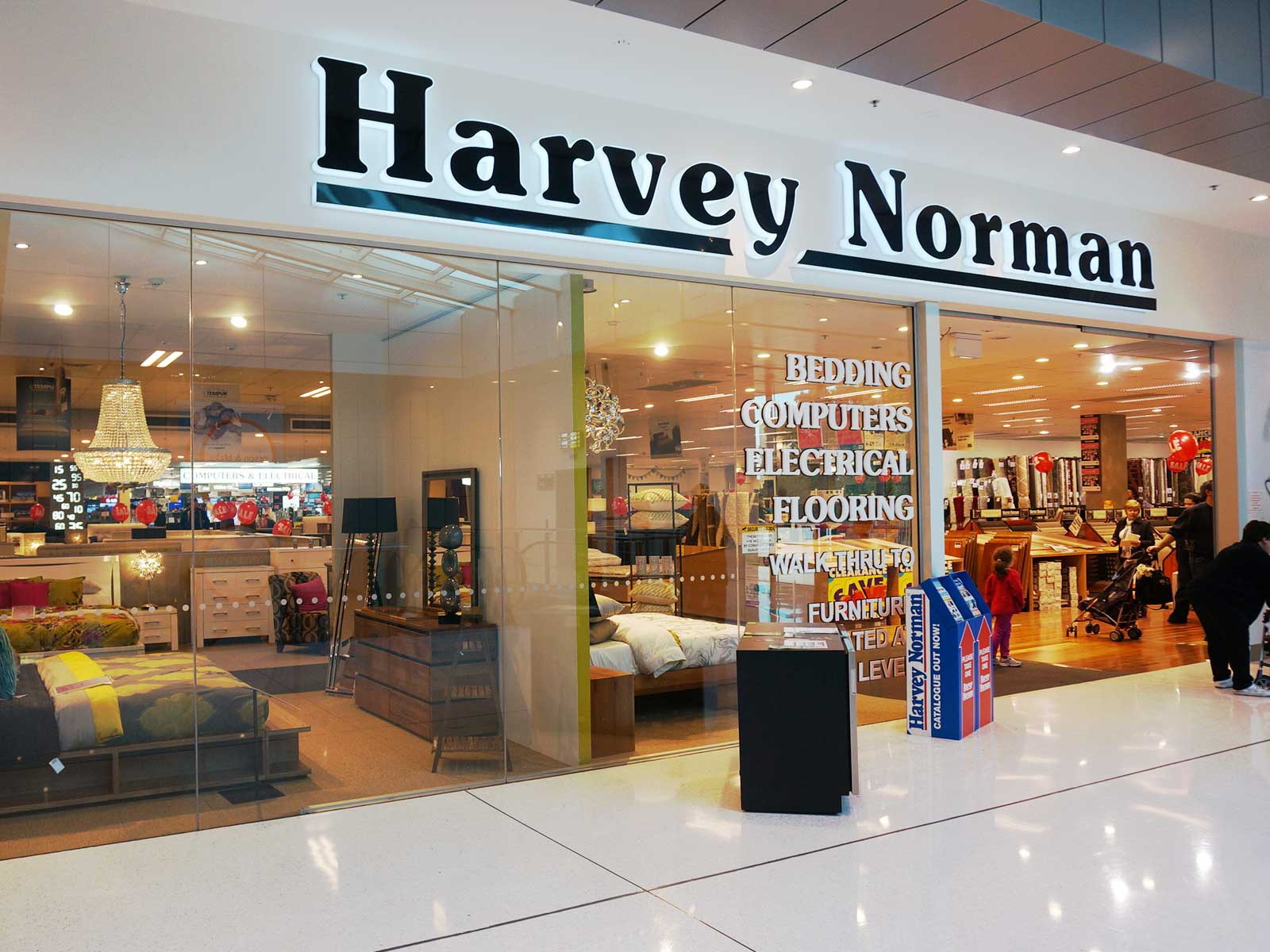 Instead they are buying goods from a franchisee Company trust or individual, who in her case failed to turn up at Liverpool Court until ordered to do so by a magistrate and even then, she had to hit every bank in NSW with an order in an effort to get her money back.
Her drama unfolded after franchisee Rhynal Nand, at the Harvey Norman branded Liverpool Store refused to reveal his bank account details resulting in the Court issuing a "garnishee" order for more than $9,000.
Last week we exclusively revealed how Harvey Norman distanced itself from the actions of their franchisee network using a Company called Derni Pty Ltd, this entity is used to dictate terms to suppliers while at the same time distancing Harvey Norman from any liabilities.
Currently suppliers have to deal with more than 190 separate franchisee stores, who analysts claim have a failure rate of close to 25%.
Ms Zegura said, "Had I known that the retailer I was dealing with wasn't actually Harvey Norman I never would not have purchased any goods from them".
"It wasn't until I had to commence court proceedings that I found out that all sections of Harvey Norman stores are individual franchisees who operate out of stores with Harvey Norman above the door. Finding out who they bank with has proved even more difficult".
"As far as I'm concerned this is deceptive and very unfair trading and consumers should be made aware of this prior to dealing with a Harvey Norman branded store".
A search of the NSW Fair Trading reveals that there has been more than 660 complains about Harvey Norman branded stores during the past 24 months.
Hundreds more have been lodged in other States. The consumer electronics and appliance retailer are constantly in the top four most complained about retailers in NSW.
One franchisee who contacted ChannelNews and with who we are currently working with, to obtain additional information said, "If you think consumers have a problem there are Harvey Norman franchisees out there who have no capacity to payback Harvey Norman loans and are now being held liable for their actions by Harvey Norman Corporate".
"Gerry Harvey and his complex Company structures have a vice like grip over franchisees even when they walk away from a failed operation" said one franchisee.
Harvey Norman's audited 2017 accounts released earlier this year reveal that the group moved off its balance sheet up to $782 million of franchisee debt.
Even the Harvey Norman online store is operated by a Company called the eComm Store Pty Ltd, this is an independent franchisee who according to Derni Pty Ltd franchisee agreements, Harvey Norman takes no responsibility for.
Mary Zegura said "I first approached Fair Trading for a resolution to my matter however the Harvey Norman's franchisee just didn't bother to respond to them. I then had to apply to NCAT and although the franchisee turned up to mediation and agreed to replace the goods, they never did so".
Her matter then had to be brought back before the NSW Civil & Administrative Tribunal (NCAT) but despite this orders made were ignored.
"Once again no one turned up from either Harvey Norman or the franchisee store, so money orders were issued by the Court which the Harvey Norman franchisee failed to comply with" said Zegura.
This resulted in the matter being moved to the Liverpool local court who then issue a garnishee order on the bank, the only problem was that the franchisee failed to reveal his bank, this resulted in, Zegura seeking an order on all the major banks in NSW in an effort to identify the franchisees bank.
The banks all came back claiming that there was "No account" for Arapunu P/L trading as Trustee of the Arapunu No 2 which trades as Harvey Norman.
Not content with her situation the pensioner sought and got a writ issued to seize goods however this proved difficult because what she discovered is that the stock held at the Harvey Norman Liverpool store was on consignment "so it can't be seized" she said.
This week a very irate magistrate ordered the franchisee Rhynal Nand, to attend the Court with a bank cheque, shortly after the order was made Nand handed over a cheque.
ironically that Bank Cheque made out by the ANZ Bank was for a Company trading as Arapunu P/L trading as Trustee of the Arapunu No 2 which trades as Harvey Norman.
The ANZ has so far failed to say why they failed to reveal despite court orders, that they actually did have an account trading as Arapunu P/L trading as Trustee of the Arapunu No 2.
ANZ are the bankers for Harvey Norman and have millions out in revolving credit with the mass retailer.
"The money has not hit my account yet" she said.
"If what I have had to go through is anything to go by simply to get my money back for a faulty product something has to be done to keep consumers informed that they are not dealing with Harvey Norman when entering a Harvey Norman branded store".
Everyone I've spoken to is amazed that Harvey Norman is not Harvey Norman but a bunch of franchisees who are impossible to deal with when a problem arises – which, I suppose, is the reason Harvey Norman are always at or near the top of Fair Trading Complaints Register.
In the past eleven Harvey Norman franchisees were fined for giving misleading information to customers who were sold faulty products about their right to claim a refund or replacement.
Consumers who purchased faulty mobile phones, laptops, refrigerators and espresso machine were told they had to pay for repairs or wait for manufacturers to provide a refund, according to documents lodged with the Federal Court in NSW back at the time.
One store, in Bundall, Queensland, allegedly told a customer trying to replace a faulty laptop worth $1200 that Harvey Norman could not do anything until it was contacted by the Australian Competition and Consumer Commission (ACCC).
Other consumers were told Harvey Norman does not give refunds, or only exchanges products worth less than $300, or that they would only get refunds if Harvey Norman received the money from the manufacturer first.
However, the Australia's Competition and Consumer Act applies to the retailer, Harvey Norman.
The Federal Court of Australia ordered three Harvey Norman franchisees to pay a total of $60,000 in civil pecuniary penalties for making false or misleading representations regarding consumer guarantee rights.
The Federal Circuit Court has also ordered another Harvey Norman franchisee to pay a pecuniary penalty of $26,000.
The nine judgments to date in proceedings brought by the ACCC against Harvey Norman franchisees have led to penalties of $234,000.