Dodgy Sony Punting On Playstation 5 Success After Record Fine
This is a big week for Sony Australia with the launch of the new PlayStation PS5 gaming console, which the scandal-plagued company is banking on for delivering growth, as its other consumer electronics products struggle to get traction in Australia.
Currently on back order the PS5, is a standout product for Sony, unlike their mobile phone division which was closed down due to poor management last year after Sony categorically denied to ChannelNews their mobile division was in trouble and facing the axe. Sony also closed down their PC division in Australia after a similar failure to its mobile business.
Also struggling is the company's TV division, with brands such as LG, Samsung Hisense and TCL outperforming Sony who once dominated the premium TV market in Australia.
in the past Sony has tried to use intimidating tactics on ChannelNews when we exposed its practises.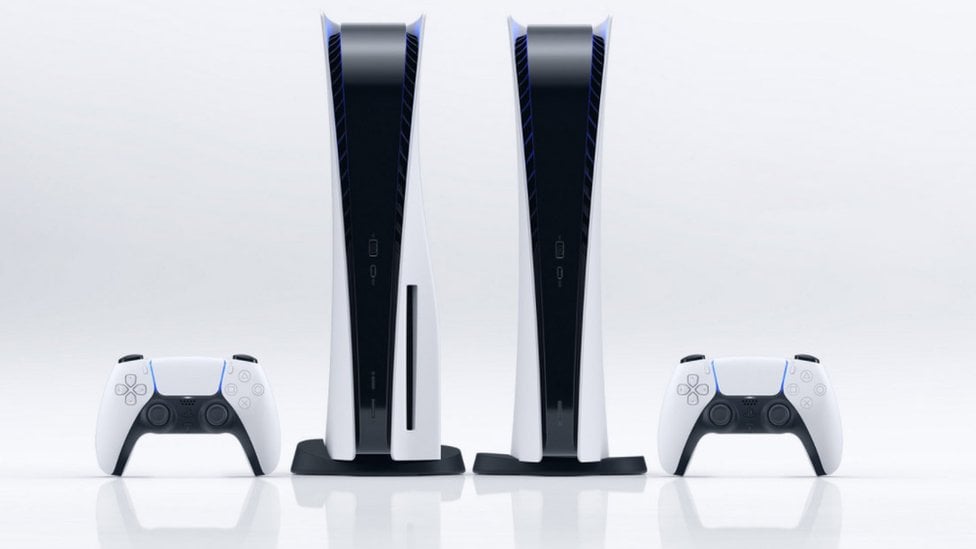 On one occasion when we exposed their financial failings and local business practises, we were told bluntly this is not what consumer technology media companies are supposed to do, according to Sony PR.
At one stage two senior directors of the business, Michael Ephraim, Managing Director Sony Computer Entertainment Australia and the then, CEO of Sony Australia Carl Rose, sent a joint letter to ChannelNews indicating that we were banned after we constantly reported how the company was bleeding billions in losses and how the Japanese-owned business was struggling to compete up against the likes of LG and Samsung, who were stripping flat panel TV share away from Sony.
Both directors were eventually dismissed from the Australian operation which is now managed from Singapore.
Ephraim is the man credited with building the PlayStation brand in Australia over a 20 year plus period, but despite his success, Sony dumped him in an effort to cut costs as the business struggled up against new competitors.
Carl Rose, who did a stint as the Vice President of Consumer at Samsung Australia after leaving Sony, was also dismissed following a financial scandal and a major investigation of the company by the Australian Tax Office.
Another victim of the ATO investigation was Nicholas Foster, the former chief operating and finance officer who was also sacked by Sony's overseas management.
Both Roses and Foster's departures came after the ATO made the decision to hit Sony Australia with massive ATO penalties and back taxes relating to Sony Australia tax returns for the years 2005, 2006, 2007, 2008 and 2010.
As the scandal was unfolding back in 2014, Sony Australia moved to retrench most of their finance department after being hit $32 million for back taxes and $21 million in penalties and interest after the ATO investigation.
At the time, the Playstation arm operated as a separate division, it was known as Sony Computer Entertainment Australia.
At the time Sony Australia was reeling from losses across several markets in Australia. Revenues were down 23% and they then announced they were getting out of the PC market, where they had struggled despite having a popular range of Sony monitors.
Sony Australia, who have been fined millions in the past for shonky company practices, has a questionable track record despite the image the company tries to portray via their Sony Foundation.
Late last year the Australian Federal Court ruled that Sony broke the consumer law by denying customers refunds for faulty PlayStation games and ordered the company to pay a $3.5 million fine.
The Australian Competition and Consumer Commission (ACCC) filed a lawsuit against Sony Interactive Entertainment Network Europe Ltd who are now responsible for Playstation 5 sales in Australia.
The case was based on Sony trying to get out of paying for faulty products by telling four customers it did not have to provide refunds for faulty games after they had downloaded them, more than 14 days since purchase.
The court also rapped the global video game company for offering only store credits rather than cash to refund another customer.
"What Sony told these consumers was false and does not reflect the consumer guarantee rights afforded to Australian consumers under the Australian Consumer Law," ACCC Chair Rod Sims said.
Sony Europe admitted liability.
Today the company sells their goods online as well as in local retail stores. Back in 2014, Sony closed 20 major stores in the US with up to 1,000 employees sacked.
In its latest group financial statement, Sony forecasts global restructuring charges to jump by another 20 billion yen to approximately A$766m for fiscal year to 31 March 2024, up from previous forecasts.
Caution is reflected in the group's forecast for the full 2020-21 financial year. The guidance points to revenue declines across all divisions, with the exception of games and financial services.
And even the Sony is forecasting profits from games to be flat.
That's because the benefits of the increase in sales and profit at PlayStation Plus are expected to be offset by the cost of introducing PlayStation 5 (set for the holiday season later in 2020).
At group level, Sony is indicating that revenues will be barely changed at $77.6 billion (JPY8.3 trillion), but that operating income will fall by 27%, from $7.89 billion (JPY845 billion) to $5.79 billion (JPY620 billion). At the after-tax level, the decline is likely to be less steep — just 12% — from $5.43 billion (JPY582 billion) to a forecast $4.77 billion (JPY510 billion).
In April, it announced a $500 million investment into China's Bilibili. In July it announced purchase of a $250 million stake in Epic Games.