COMMENT: Where Do The Good Guys Go From Here?
The Good Guys under the stewardship of Terry Smart the former CEO of JB Hi Fi is finally getting it's mojo back with the appliance retailer delivering sales growth of 2.8% due in part to a massive makeover of key stores.
During the past year the big retailer has relentlessly pressured suppliers to work with the appliance retailer to deliver new instore merchandising, expanded categories and the results appear to be paying off with EBIT rising 3.9 per cent to $43.7 million.
Brands who had established relationships with Harvey Norman and Winnings at the top end of the appliance market and in the past, had  chose not want to do business with The Goods Guys  are now knocking on Terry Smart's door to establish a relationship.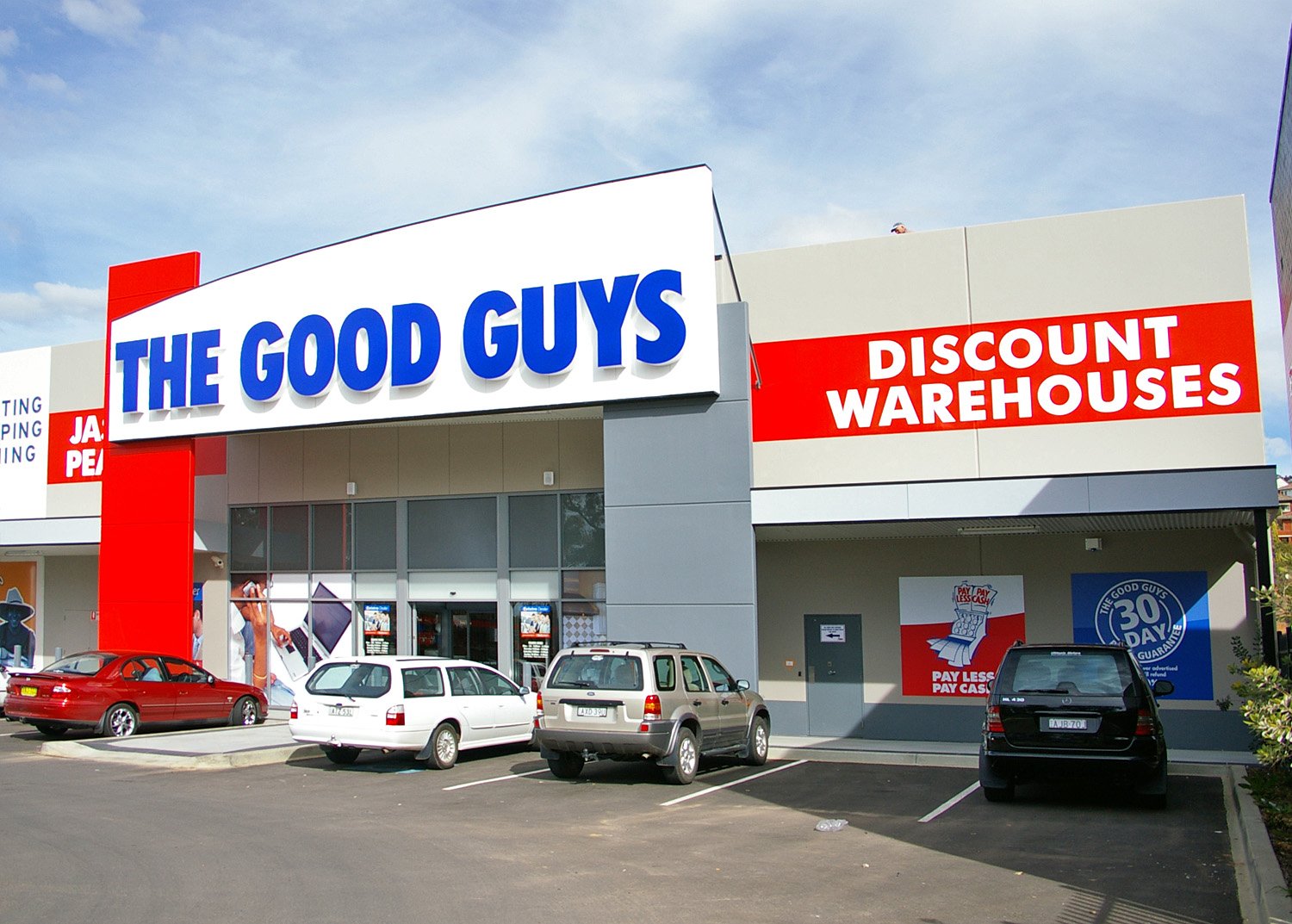 While 2018 was all about big brand appliances, an expansion of European cooking brands and new store layouts, 2019 is set to deliver better results due in part to a restructuring of their buying operation and a refresh of their TV, sound and PC related categories, in particular smart networking technology spanning lighting, security and voice activated systems that can be easily integrated into appliances and other devices that are set to be introduced this year.
Up until now the focus has been on restructuring the overall store operations and while The Good Guys' online sales fell 2.4 per cent due to weaker sales on third-party marketplaces new initiatives and the introduction of new categories is tipped to lift online sales this year.
For both JB Hi Fi and The Good Guys the market is now wide open to the introduction of marketing that motivates a consumer to upgrade their devices.
HD TV's to 4K or right up to 8K, noise cancelling headphones that only delivered 10-12 hours of battery life in the past can now deliver up to 31 hours of battery life due to the introduction of new Bluetooth management software.
Wi Fi in the home is set to jump to a W6 standard resulting in consumers now able to access faster speeds for their home network.
In the appliance market where TGG are achieving growth a new generation of connected devices that can be remotely serviced are starting to hit the market.
They include refrigerators that can respond to voice commands, they also come with a cameras built in. There is also a new generation of cooking gear that deliver instructions to an oven door, you can pick a menu and get instant instructions on what and how to cook the perfect meal.
During the last quarter same-store sales growth accelerated to 1.9 per cent in the second quarter from 1 per cent in the September quarter, taking comps for the half-year up 1.5 per cent, while same-store sales in January rose 0.3 per cent after falling 4.7 per cent in January 2018.
historically low foot traffic in December, and dismal retail sales numbers – JB Hi-Fi delivered a better-than-expected result.
Like-for-like sales were better than analyst forecasts in Australia, New Zealand and for The Good Guys chain. Total sales were comfortably higher than expected at $3.8 billion, up 4.2 per cent. Net profit, which rose 5.5 per cent to $160 million in the half, easily beat the $155 million the market was watching for.
Initially analysts were concerned that historically low foot traffic in December, and dismal retail sales numbers reported by many retailers would impact The Good Guys, however the JB Hi-Fi Group has delivered a better-than-expected result.
But the broader challenges facing the business were underlined by the trading outlook that Murray delivered on Monday, which suggests even the best Australian retailers face a medium-term fight to keep profits growing.
Murray said trading in January had slowed markedly from 2018, with comparable sales growth at JB Hi-Fi Australia of 1.5 per cent in the current period, compared with 4.8 per cent last year.
JB Financial year 2019 total net profit will come in between $237 million and $245 million, JB Hi-Fi says, representing growth of 5.1 per cent at the top end, and just 1.6 per cent at the low end.
Market consensus is for net profit of $238 million, so Murray has provided hope the retailer can beat the market.
According to management at both TGG and JB Hi Fi the big issue now is how consumers will react to a Federal Election and a State Election in NSW.
In the past elections have slowed sales however analysts believe JB Hi-Fi is faring better than rival Harvey Norman as falling house prices, rising household living costs and lacklustre consumer sentiment dent demand for big-ticket purchases such as televisions and large appliances.
Shortly after today's results the stock rose 7 per cent to $24.20 in early trade after falling 14 per cent since the full-year results in August.
This left the short sellers scrambling to shore up their position.