COMMENT: New iPhone, Harvey Norman Vs JB Hi Fi, Apple Vs Retailers
The launch of the iPhone 13 along with a new Apple watch and their new iPad Mini is set to see Harvey Norman and JB Hi Fi go head-to-head in the mobile market despite there being no real margin for retailers selling Apple products.
For several years JB Hi Fi who partners with Telstra, has been stripping share away from carriers with smartphones and accessories becoming a $1.5 billion plus business at the Melbourne based business.
This has led to Optus expanding their relationship with Harvey Norman who like JB Hi Fi is set to use the launch of new Apple products as a traffic driver despite both retailers making little if any money selling Apple products.
That's because Apple is a mean Company that wants to pocket sales directly however, they will splash the marketing cash with retailers who will be given a marketing fund that they will have to account for to the last cent.
Another retailer who uses their relationship with Apple and often sells discounted Apple products is Big W so it will be interesting to see how these retailers go with much of Australia still buying CE goods online where price is set to play a role.
If retailers are smart, they will push the backside out of accessories to go with the new Apple offerings. New covers new wireless chargers are just one area where retailers can make margin from their margin poor relationship with Apple.
In the past there was a lot of hype around an Apple launch, today we don't get the hyper days when the media and consumers really got behind an Apple launch.
COVID in part has contributed to this.
There will be no overnight queuing at stores with both Harvey Norman and JB Hi Fi relying on Internet sales.
Ironically there was no mention in the official Apple press releases of who Apple's retail partners are in Australia.
It was all Apple, Apple.
Media organisations were pushed to promote the Apple store over their current retail partners.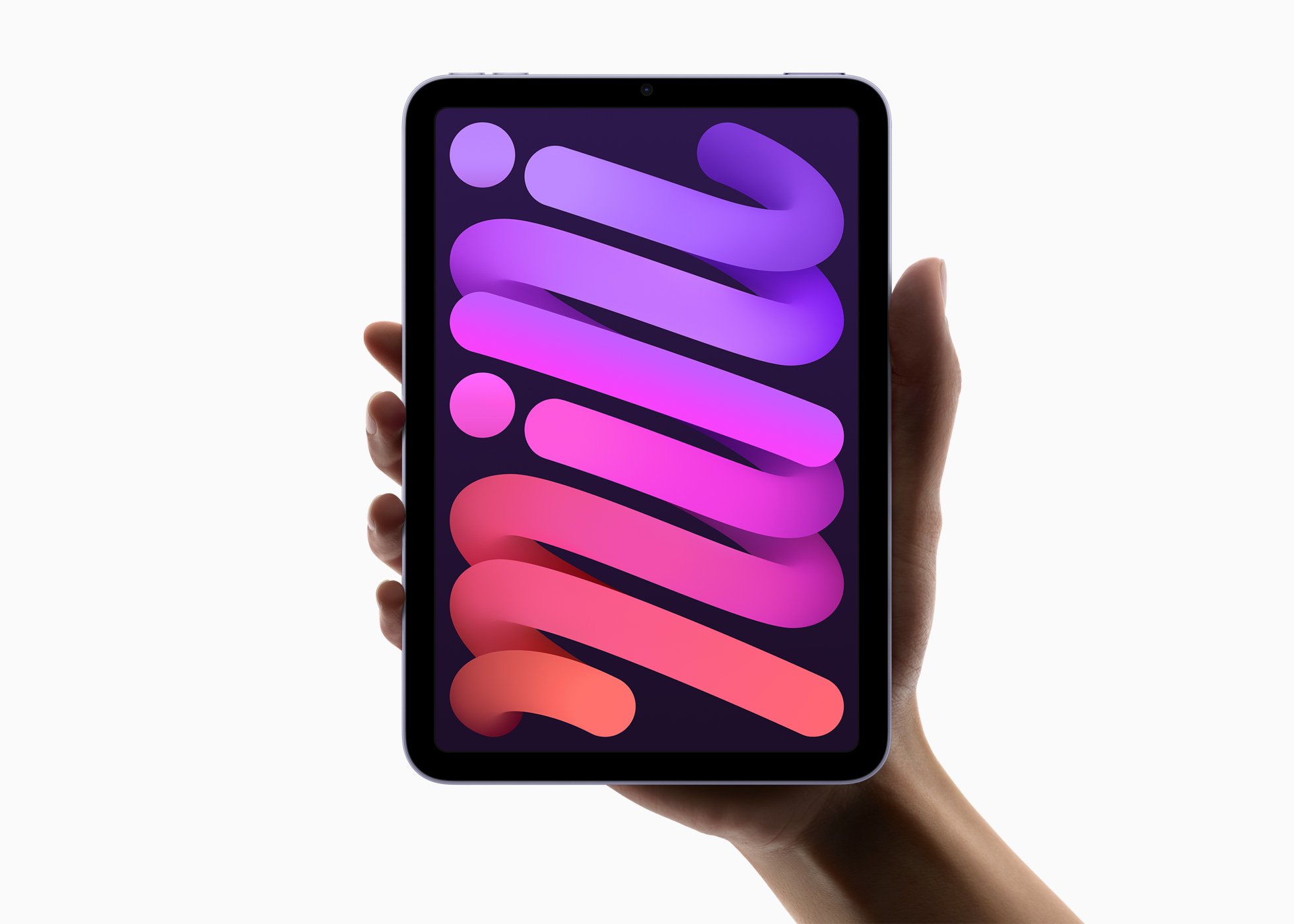 Another problem for Apple is that Samsung has realised that the concept of the big smartphone has peaked due in part to their being only so much a brand can pack into one of these devices.
The launch of the Samsung Flip has delivered a neat new form factor that is set to hurt Apple with pre orders for the new Samsung device rocketing especially from females, many who are ditching their iPhones, for the new Samsung form factor which is small and yet when opened as big as the mid-range iPhone 13.
The iPhone 13 Pro Max has a 6.7-inch screen making it a seriously big smartphone, but Samsung has given fans of large screens, but not the large device, a lifeline with the Galaxy Z Fold 3.
Folding smartphones are changing the narrative to show you don't need to have a giant phone in your pocket to have a really big screen on the go.
Apple can't compete with the Z Fold 3 yet, and rumours indicate it won't have a folding version of the iPhone until 2023 at the earliest. The new iPad Mini fills the gap with 5G and the same processor as the iPhone 13, and Apple's marketing, where it's always in and out of pockets or being slipped into bags, makes sure we know this is a mobile device made to be carried around, not left at home
So how good are the new Apple products and they deliver the traffic retailers need when stores re open in NSW in October 2021.
The iPhone 13 Pro retains the same triple camera array as the iPhone 12 Pro, with wide, ultra-wide and tele cameras.
One feature that remains missing across the entire iPhone 13 range though is a zoom camera to rival the likes of the Samsung Galaxy S21 Ultra.
Whereas the flagship Samsung device can use its clever periscope zoom system to get very impressive shots even at 10x, the iPhone 13 Pro is far more limited with its 3x optical zoom.
One standout is the new iPad Mini, it's genuinely new from top to bottom, scheduled for earlier in the year, it has proved to be worth the wait.
Not only that, but it comes at a time when there is renewed attention on large screen portable devices, giving the smallest Apple tablet a chance to cut through especially for people who simple want to read a book or a news feed and don't want to have to hold a heavy iPad.
With the new Apple Watch 7 the big issue is whether consumers will upgrade to a new product that has been built to withstand some serious damage.
There is even new bike fall detection technology built into the watchOS 8 which has an IP6X rating and a new crack-proof crystal coating.
Underlying these improvements is one big caveat however, being that the battery seems to be completely unchanged from last year's model, which was already outdated in the Apple Watch 6.
Superior battery life has long been a key feature of more dedicated fitness trackers like the Fitbit Versa 3, and the new Samsung Watch 4.
At the end of the day the iPad Mini is the most exciting product launched by Apple yesterday and it could be a good reason to buy the Mini as Samsung is no longer selling their book sized Android tablet.