CES 2018: LG Jumps Into Bed With Meridian Audio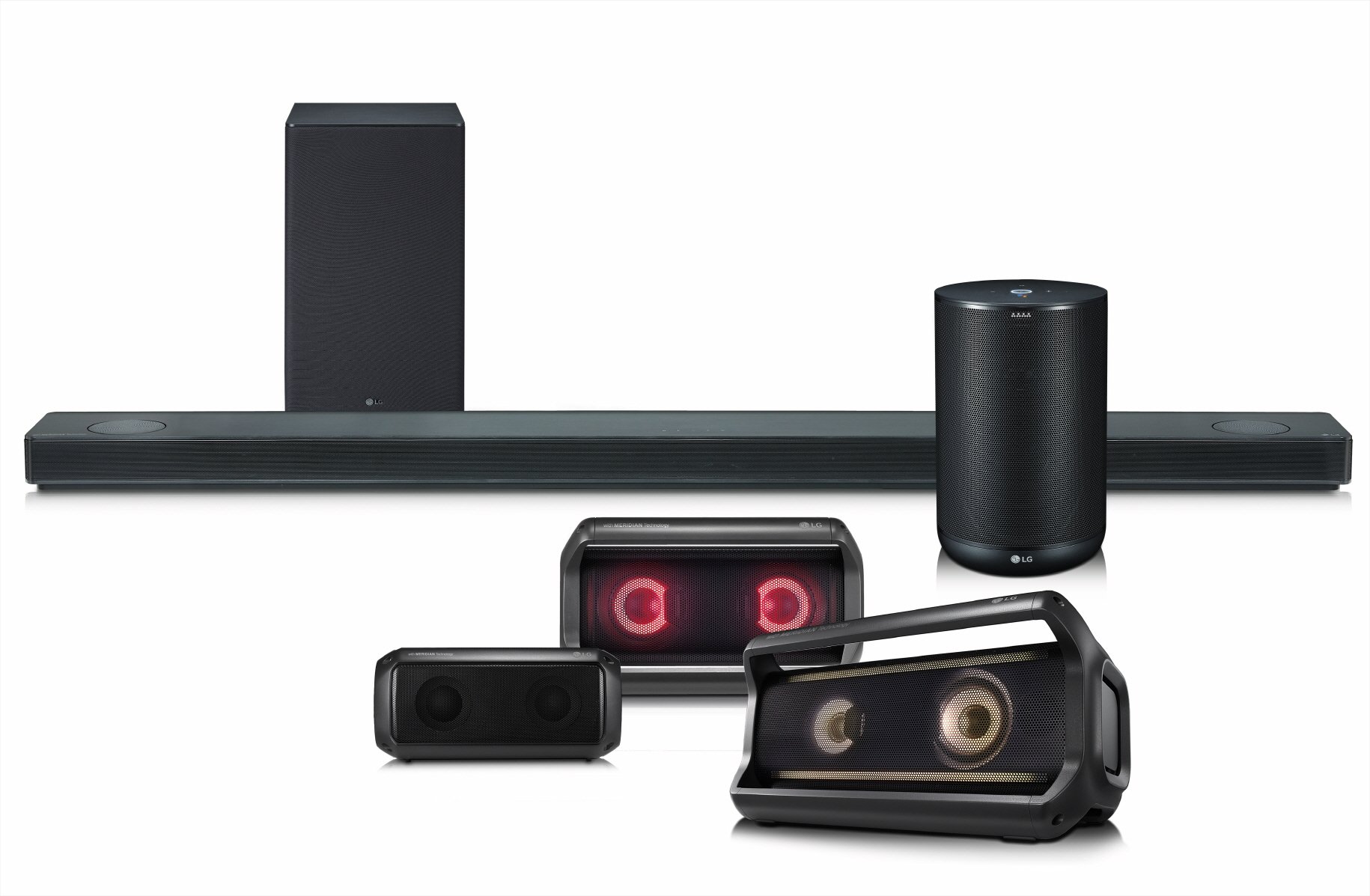 First it was LG sound and their 24bit networked products, then came Harman Kardon powered LG sound this was followed by Bang & Olufsen LG smartphones, now there is LG sound powered by Meridian.
Ahead of CES 2018 LG has announced a range of premium audio incorporating audio technology developed by Meridian whose brand is distributed in Australia by Wavetrain. The move comes after arch rival Samsung acquired US based Harman.
The first product tipped to be launched in Australia by LG is the Meridian powered SK10Y sound bar, which offers 550W of output and supports 5.1.2 channels with Dolby Atmos. This product will be launched alongside the LG TV range in March 2018.
The sound bar includes multiple speakers, including new up-firing speakers", which automatically calculates the ceiling height in the room.
Various sound objects can be placed throughout the room for a more immersive experience.
LG claim that the he SK10Y is not only slim to fit with one of their TV's its' also has "harmonious, modern-looking edges".
The Korean Company is also launching Meridian powered ThinQ Speaker, LG's first smart speaker that has Google Assistant built into it.
As you'd expect, you can use it to control your smart home devices, ask questions, play music, and so on.
Finally, LG is announcing a range of portable PK speakers. Along with premium sound by Meridian Audio, the Bluetooth speakers also offer mood lighting features that match the music that's playing. They also include the APT-X standard for 24-bit music over a wireless connection.
"Sound technology has come a long way since LG introduced the first radio to the Korean market almost 60 years ago," said Tim Alessi, head of product marketing at LG Electronics. "Our latest line-up of audio products has been designed for those listeners who value premium sound with smart-enabled capabilities, and demonstrates how LG continues to push the boundaries on how people enjoy music and movies."
LG didn't announce pricing for its new line-up of speakers, but we'll likely find out more at CES, which kicks off in less than two weeks.
.