BREAKING NEWS: Optus To Axe 440 Jobs In Next Two Months
Following intense telco competition, Optus has announced its slashing 440 jobs over the next two months, in a bid to streamline operations and raise profit margins.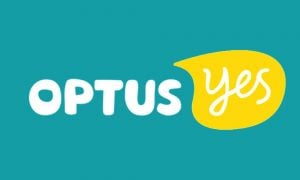 The news follows similar cost-cutting measures from Telstra, whose '2022' strategy will cut over 8,000 jobs – a quarter of its workforce – in the next three to four years.
As per Fairfax Media, Optus staff were informed of the redundancies via email this morning, with enhanced workforce automation a priority going forward.
Around 440 jobs will reportedly be affected by digitisation and automation, with at least 290 made redundant.
Affected employees are set to be informed first, with "redeployment opportunities" considered where appropriate.
Optus claims cost management remains an integral strategic measure, as customers move away from bundled handset plans to BYO with lower revenue margins.
CEPU Communications Union National President, Shane Murphy, asserts Optus' decision was announced "without any consultation with the union", culminating in over 1,000 job cuts in the last four months.
"The Union will be doing everything we can to assist the impacted workers during this incredibly difficult time. We will be working will Optus to ensure every single worker gets the entitlements they deserve," Murphy affirms.
The news comes as Optus continues to pursue a differentiated market position, with the termination of its Virgin Mobile brand earlier this year, and enhanced content offering focus (e.g. the World Cup).
Virgin Mobile Australia is set to close its 36 outlets by 2020, affecting around 200 jobs.
Consensus is, Telstra will roll-out its second round of job cuts next month, with many middle management roles terminated by October.