Who Will Take Ackery's Job At Harvey Norman & Who Will Be Next?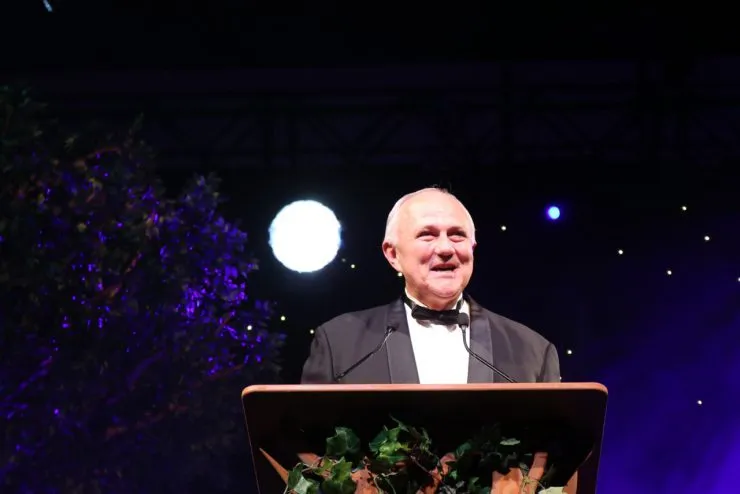 OPINION: The retirement of David Ackery from the board of Harvey Norman comes at a tough time for the big international retailer with questions now being asked as to who will be next to exit the retailer with some calling for Gerry Harvey to call it a day.
The loss of Ackery's experience and above all relationships is a massive loss to the business as he controlled the franchisee network and the buyers and has been instrumental for a lot of Harvey Norman Growth.
"Nicknamed "Ackery Sackery" by insiders because he had no tolerance for failure, the industry is now questioning whether it's time for the 83-year-old Chairman and founder Gerry Harvey to step aside along with his 67-year-old CEO and wife Katie Page.
Harvey Norman needs to be restructured and the person some are suggesting should be appointed to take on the role is Richard Murray the former Group General Manager of JB Hi Fi and of late Managing Director of Premier Investments a business he quit earlier this year.
Some insiders are tipping that Murry is interested in taking a run in a Federal Liberal seat in Victoria.
He has the experience and the ability to take Harvey Norman to a new level, he would also be a threat to The Good Guys and JB Hi Fi.
The team currently operating the Harvey Norman business is ageing with the average age 62.5 years.
Ackery will have worked in the business for 20 years when he retires, his salary as of August 2023 was $2.35 million, he also still owns shares in the big retailer and is tipped to overall be earning around $5M a year and is worth over $100M.
One person tipped to take over Ackery's role is Haydon Myers who moved from a GM role at HN to operating a Harvey Norman store initially at Caringbah and then Auburn in NSW.
Myers was appointed General Manager – Home Appliances in March 2012 and according to Ackery, at the time he said that Myers, will be an excellent franchisee, now insiders are tipping him to take the top job being vacated by Ackery.
Some insiders are tipping that several other jobs could fall at HN with Ackery leaving.
The Australian Shareholders Association has been calling for the appointment of new independent directors at Harvey Norman for some time with insiders claiming that "old fashioned retailing" being dictated by management at the top is hampering growth for the business and "has not really changed in 40 years".
Research shows that the business is catering for an aging technology dyslexic target audience.
This is borne out by the latest October 2023 SEMrush data that shows that archrival JB Hi Fi attracted 22M visitors to their web during the month Vs 5.4 million at Harvey Norman online.
It's well known that Chairman Gerry Harvey is not a fan of online.
Back in 2013 he said of online retailing "There are not many people who want to buy a fridge, or a TV or a dryer without going in and having a look at it," he said.
"If you look at the internet retailers, they say that's how everyone thinks and it's going to double. But there's no evidence that's likely at all.
"It's hyped up and given a lot of media coverage. The truth escapes all the time, and it's largely fed by internet retailers."
Harvey said in 2013 that the company was only managing to make 2% of total turnover from online sales.
10 years later he is still only gaining a small percentage of his revenues from online sales, he is also still bagging out online as his overall sales were falling and his profits slumping.
After announcing that pre-tax profits had halved in the first three months of the 2023/2024 financial year as sales momentum deteriorates faster than the market expected.