US Follow ACCC With Big Tech Review
The ACCC's landmark inquiry into digital tech giants has continued to make waves internationally, with the US Department of Justice (DOJ) opening its own review.
Internationally, Australia has emerged a first-mover on this issue, with commentators affirming its landmark findings [released today] will be closely watched by other international regulators.
Yesterday, the US DOJ announced its Antitrust Division would review the market power of leading online platforms (e.g. Facebook and Google).
Like the ACCC, the unit is analysing competition concerns, consumer data privacy and online bias.
The news comes hours before the ACCC releases its landmark 600-page report into digital tech giants, following its world-first investigation last year.
The US DOJ will analyse whether tech giants "are engaging in practices that have reduced competition, stifled innovation, or otherwise harmed consumers" – similar to the ACCC.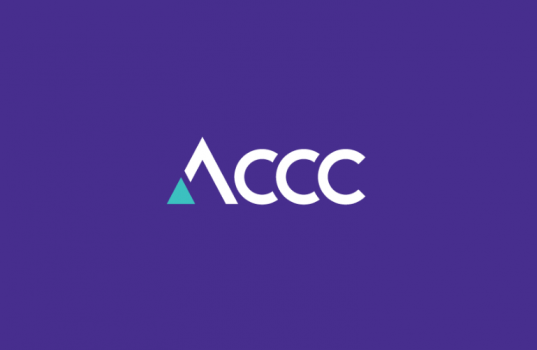 Their statement refrains from mentioning companies, however, it's focus is on "search, social media and some retail services online."
From the beginning, ACCC Chair Rod Sims warned the inquiry encompassed an international context, comprising a "global issue."
"It is important that governments examine the role these companies are playing in society, and, as with other companies, determine if policies are needed to curb their pursuit of profit given the problems such pursuit will cause," said Mr Sims at an international conference last year.
The US DOJ claims its inquiry will seek to identify any violation of law, and will "proceed appropriately to seek redress."
"Without the discipline of meaningful market-based competition, digital platforms may act in ways that are not responsive to consumer demands"
"The Department's antitrust review will explore these important issues."